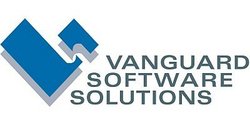 Extensive testing showed that VSS provides a solution that enhances our H.264 compression capabilities
Los Altos, CA (PRWEB) July 31, 2007
Vanguard Software Solutions, Inc. (VSS), a provider of high performance codec technology for the professional video market, today announced that Cinea Inc., a subsidiary of Dolby Laboratories, Inc. (NYSE: DLB), has licensed VSS current and future H.264 technology for its Running MarksTM video watermarking solution. The patented Cinea® architecture separates the processing-intensive image analysis stage from the message insertion stage, requiring a technology with extensible APIs to efficiently handle the complex H.264 decoding and encoding.
"Extensive testing showed that VSS provides a solution that enhances our H.264 compression capabilities," said Jeffrey Segal, Cinea's chief technology officer. "Their responsive support for our requirements was integral to our selection process."
"Cinea's demanding customers in the content realm and the broadcast industry presented both companies with technically unique challenges that we successfully resolved by extending our technology," said Irena Terterov, CEO of VSS. "Upcoming improvements to our codec will increase the stream density and performance of Cinea's system in future releases."
H.264 is the leading state of the art video compression standard. It is ideal for transmission and for DVD distribution of HD content. H.264 is also the underlying codec for DVB, and for the HD-DVD and the Blu-ray Disc DVD formats, achieving 2-4x the compression performance of MPEG2, today's dominant codec, while providing a higher quality viewing experience, and reducing the cost of distribution by over 50%. Compared with H.263, collaboration applications that use H.264 convey livelier, more detailed pictures.
About Vanguard Software Solutions:
Vanguard Software Solutions Inc. has grown from a research lab to a world class team of 50 engineers. The company delivers market-leading video and audio codec technology and engineering services to OEMs and Integrators. VSS video codecs include MPEG2, MPEG4, VC-1 and H.264; audio codecs include AAC, MPEG1/2 and MP3. They support encoding, decoding and transcoding applications as software modules, with optional FPGA acceleration, for Windows and Linux, and for embedded processors.
Contact:
Michael Salzman
VP Business Development
Vanguard Software Solutions Inc.
+1.408.867.5164
http://www.vsofts.com
© Copyright 2007 Vanguard Software Solutions Inc. Cinea is a registered trademark of Cinea, Inc. Running Marks is a trademark of Cinea, Inc.
###