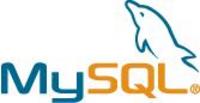 Our advanced analytics help us do better ad targeting which delivers increased value to our customers -- as well as a better user experience
Cupertino, CA (PRWEB) July 30, 2007
MySQL AB, the developer of the world's most popular open source database, today announced that BlueLithium, a leading online marketing company, is implementing a business-critical data warehouse application built upon MySQL and the BrightHouse database engine from Infobright Inc. MySQL AB and Infobright, a MySQL Certified Storage Engine partner, are expanding their relationship to jointly offer customers analytic data warehousing solutions.
BlueLithium, one of the top five US online advertising networks, uses data from 145 million consumers worldwide, combined with sophisticated analytics and advanced targeting technologies to create value for both marketers and publishers.
"Our advanced analytics help us do better ad targeting which delivers increased value to our customers -- as well as a better user experience," said Jay Webster, General Manager, BlueLithium Performance Network. "BrightHouse allows us to do very complex analyses on over 30 terabytes of data while leveraging our skill set in MySQL."
MySQL for Data Warehouses
MySQL is developing new database technology, services and partnerships to target the data warehouse market. For the first time, MySQL was included last year in Gartner Inc.'s Magic Quadrant for Data Warehouse DBMS Servers*.
"MySQL AB is recognized for tackling traditionally-complex data management problems and delivering straight-forward, affordable solutions for them," said Nicolas Pujol, MySQL AB's director of Alliances. "With the expertise of our new data warehouse partners, we are expanding the professional assistance we can provide customers in implementing large-scale, multi-terabyte business intelligence applications based on the MySQL Enterprise Server."
BrightHouse is an analytic data warehouse that takes advantage of MySQL's pluggable storage engine architecture (http://www.mysql.com/engines). BrightHouse's column-oriented, engine uses a unique approach to eliminate the need for traditional indexing while delivering high performance for complex or ad-hoc analytics across very large amounts of data. BrightHouse also delivers market-leading data compression of 10:1 (from raw data), resulting in additional performance improvements and a drastic reduction in costs associated with both hardware and administration.
"Providing business users a way to do complex analysis across a very large amount of data has traditionally been a complex and costly process," said Miriam Tuerk, president and CEO, Infobright Inc., "Together, Infobright and MySQL can deliver a powerful-yet-elegant solution to new online enterprises that need a standalone analytic data warehouse -- or companies who have performance issues with their existing warehouse environment."
For more information on building high-performance, affordable data warehouses with MySQL, please visit http://www.mysql.com/datawarehouse.
About Infobright, Inc.
Infobright helps to relieve the performance problems, complexity and high costs associated with making more data warehouse information available to executives for trending, forecasting and ad-hoc analysis. Complementing existing investments in Oracle, Teradata and others, Infobright delivers a simple, self-administrating solution that does not add to an already complex, expensive data warehouse environment. For more information please visit http://www.infobright.com.
About BlueLithium
Based in San Jose, CA, BlueLithium is the leading data driven performance marketing company, using data from 145 million consumers worldwide, sophisticated analytics and advanced ad targeting technologies to create value for both publishers and marketers. Founded in 2004, the company was named 2006 Innovator of the Year by AlwaysOn and has been named one of the top 100 private companies in America for three consecutive years. For more information, visit http://www.bluelithium.com
About MySQL
MySQL AB develops and supports a family of high-performance, affordable database products. The company's flagship offering is 'MySQL Enterprise', a comprehensive set of production-tested software, proactive monitoring tools, and premium support services.
MySQL is the world's most popular open source database software, with over 11 million active installations. Many of the world's largest and fastest-growing organizations use MySQL to save time and money powering their high-volume Web sites, business-critical systems and packaged software -- including industry leaders such as Yahoo!, Alcatel-Lucent, Google, Nokia and YouTube.
With headquarters in the United States and Sweden -- and operations around the world -- MySQL AB supports both open source values and corporate customers' needs in a profitable, sustainable business model. For more information about MySQL, please visit http://www.mysql.com.

"MySQL" and "MySQL Enterprise" are registered trademarks of MySQL AB in the USA and other countries. Other product or company names mentioned may be trademarks or tradenames of their respective companies.
###