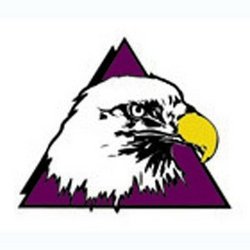 Unscheduled downtime is expensive. In the process industries, downtime can run as high as $100,000 per hour. Protected bearings have proven to run 150,000 hours (17 years) or more, eliminating the need for continual maintenance and repair.
Rock Island, IL (PRWEB) July 31, 2007

Rock Island, IL, (PRWEB) July 31, 2007 -- Inpro/Seal Company, the Rock Island pioneer in bearing protection has announced a program that will provide qualified companies with as many as 1,000 bearing isolators at no charge.
Bearing Isolators 101
To understand the scope, nature and magnitude of this program, it is best to provide background information on bearing isolators. Thirty years ago, in his quest to find a positive, permanent means to protect bearings while enhancing and extending the service life of rotating equipment, David C. Orlowski developed the worlds first bearing isolator. Patent #4,022,479 was obtained in 1977. Today, the company manufactures about 40,000 bearing isolators per month and is poised to increase monthly production to 100,000.
The unique, new non-contacting compound labyrinth seal, for the first time, gave the end user the choice of permanent bearing protection and eliminated the need for constant "break-fix" maintenance. Comprised of a unitized rotor and stator that do not contact each other, it does not consume energy and never wears out. Its closest competitor, the contact lip seal, offers a failure rate of 100%.
Other Methods Did Not Work
Prior to the advent of the bearing isolator, bearing protection was limited to contacting seals such as lip and face seals that carried (and still do) short, unpredictable service lives, often in as little as 1,000 hours. And with their 100% failure rate, sadly, end users can count on catastrophic equipment failure and downtime. In fact, the maintenance manager at a southern paper mill had so many problems with lip seal failure he referred to their usage as a routine job description.
Talk About Green
Contact seals also carry energy consequences, as they consume power - lots of it. On average, a single lip seal consumes 150 watts of power. To show how significant this is, a plant with 600 operating pumps, can run up annual costs in excess of $117,000 for energy just to drive the 1200 lip seals. By switching to bearing isolators, a process plant can save 150 watts of power per month for each contact seal that is eliminated. At a production rate of 40,000 bearing isolators per month, Inpro/Seal is saving the equivalent of six million watts of power. Talk about green!
Bearing Isolators Save Big Money
According to David C. Orlowski, inventor of the bearing isolator, "Unscheduled downtime is expensive. In the process industries, downtime can run as high as $100,000 per hour. Protected bearings have proven to run 150,000 hours (17 years) or more, eliminating the need for continual maintenance and repair."
Measurable Results
"Documented cases show that a plant can easily double the mean-time-between failure (MTBF) and reduce maintenance costs by at least half, with users reporting an extremely high ROI (Return On Investment). Bearing isolators are non-contacting, never wear out and consume zero energy. If every bearing isolator we shipped during calendar 2005 was used to replace a replace an energy consuming lip seal, the energy savings alone would total in excess of thirty million dollars. Add to that the cost of downtime and you can realize that bearing isolators can save big money."
A No Brainer Program For Free Bearing Isolators
Orlowski continued, "After spending the last 30 years working with process plants around the world, we know how important it is to stay within budget. We also know how critical maintenance budgets are to the bottom line and the ability to maintain a competitive edge. To this end, we have developed a program that offers process plants free bearing isolators. With our program, a plant can obtain up to 1,000 bearing isolators with no initial cash outlay and save a lot of money in the process."
Orlowski concluded, "In the simplest of terms, based on past success, we are offering free bearing isolators in exchange for a percentage of benchmarked cost reductions. The plants' own non-biased, independent corporate auditors can establish the benchmarks and certify the cost-savings results. Inpro/Seal receives no renumeration unless there is a viable cost saving to the customer. The program is truly a no brainer."
Legalities
Under the terms of the program, Inpro/Seal Company will supply, free of charge, up to 1,000 bearing isolators. The bearing isolators will be of the exact dimensions and configurations necessary to retrofit the various, pump, motor, fan and other rotating equipment applications, needed to provide enhanced bearing protection. The plant, in turn, installs the bearing isolators and agrees to use Inpro/Seal branded bearing isolators over a pre-determined period of time.
During this time, Inpro/Seal will share in one half (1/2) of the net savings obtained by converting to bearing isolators. A specific formula, based on historical plant data, will be used to calculate these savings over a thirty-six (36) month period. As an added benefit to the host plant, production and downtime savings are excluded from this formula. An independent accounting firm will establish the necessary historical benchmarks.
Success Virtually Assured
To ensure the success of this program, Inpro/Seal will work with plant people to help them analytically and chronologically retrofit plant rotating shaft applications. This includes the education, training and indoctrination of plant people by experienced personal with application, process, maintenance and tribological know-how to initiate the program. Experience has shown that plant maintenance personnel are key to these efforts.
About Inpro/Seal
Inpro/Seal Company is the originator and the world's number one manufacturer of bearing isolators, used to protect motor and pump bearings, machine tool spindles, turbines, fans, gear boxes, paper machine rolls and many other types of rotating equipment. Additional applications include the sealing, handling, processing, packing and storage of dry particulates, powders and bulk solids.
Of the almost three million bearing isolators delivered since 1977, most all of them continue to be in operation in process plants worldwide, where end users continue to report significantly reduced operating costs with increased productivity and reliability. The Inpro/Seal facility, located in Rock Island, Illinois is the largest of its kind in the world devoted to the engineering, research, testing, marketing, sales and manufacture of bearing isolators. Expanded as part of a major investment just a few years ago with the latest in (CNC) lathes, metal turning machines, presses, mills, CAD/CAM and other sophisticated equipment, Inpro/Seal is poised to produce some 100,000 bearing isolators per month.
Signoff
To find out more about Inpro/Seal bearing isolators, the Free Bearing Isolator Program, receive free literature or to obtain the name of your nearest specially trained distributor, contact Jason Putnam at: Inpro/Seal Company, P.O. Box 3940, Rock Island, Illinois 61204. Phone numbers are: (800) 447-0524 or (309) 787-4971. Fax number is: (309) 787-6114. Website: http://www.inpro-seal.com or http://www.bearingisolators.com
###