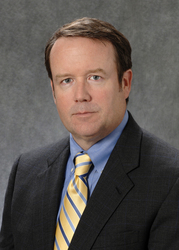 Ramsey, NJ (PRWEB) July 30, 2007
Konica Minolta Business Solutions U.S.A.., Inc. (Konica Minolta), a leading provider of advanced imaging and networking technologies, today announced that Buyers Laboratory, Inc. (BLI) has recognized the magicolor® 5550 as its 2007 Pick of the Year based upon its exceptional performance, diverse set of features and economic pricing.
"Pick of the Year" awards are granted twice a year by BLI to products that provide the most outstanding performance in BLI's extensive laboratory tests. In its two months of lab testing, the magicolor 5550 proved to be a strong overall performer, completing 60,000-impression durability tests with no misfeeds or malfunctions.
"The magicolor 5550 earned our 2007 Pick of the Year award due to its good image quality in color mode and a very good productivity rating in both modes. When compared to legal size color laser/LED printers tested to date, the 5550 scored well above average," said Daria Hoffman, BLI managing editor. "Konica Minolta's products routinely perform well under our extensive testing, and the 2007 Pick of the Year award exemplifies the powerful features and ease-of-use of the magicolor 5550."
BLI was also impressed with the magicolor 5550's ability to directly print photos from PictBridge-compatible digital cameras through a USB 1.1 port located on the side of the control panel. The USB port can be optionally configured to enable walk-up printing of PDF, JPEG and TIFF files from a USB flash drive. For safety concerns, the system administrator can also lock the port so only approved staff members can access the walk-up printing function.
Ideally suited for handling the needs of a productive office, the magicolor 5550 is a user-friendly model that offers ease of use, 27 pages per minute (ppm) color and 31 ppm black and white printing, and features up to 9600-x-600-dpi-class resolution. It is also an ideal solution for offices that use multiple operating platforms as it has compatible drivers for Linux, Macintosh and Windows.
"We are thrilled that BLI has recognized the magicolor 5550, validating our initiative to provide customer-driven products that are innovative, easy to use, and are able to excel even in the most demanding print environments," said Bill Brewster, vice president of marketing, Konica Minolta Business Solutions USA. "We are confident that users will quickly realize the benefits of the pre-installed consumables, which simplify setup, and the automated installation process that allows users to be up and running in a matter of minutes."
The magicolor 5500 series of color laser printers will be showcased at this week's CompTIA's Annual Breakaway Conference held in Las Vegas from July 31 to August 2.
About Konica Minolta Business Solutions U.S.A., Inc.
Konica Minolta Business Solutions U.S.A. Inc. (http://www.kmbs.konicaminolta.us), a leader in advanced imaging and networking technologies for the desktop to the print shop, brings together unparalleled advances in security, print quality and network integration via its award-winning line of bizhubTM multifunction products (MFPs); bizhub PROTM production printing systems; magicolor® desktop color laser printers and all-in-ones; and pageproTM monochrome desktop laser printers and all-in-ones. Konica Minolta also offers advanced software solutions, wide-format printers, microform digital imaging systems, and scanning systems for specialized applications.
Headquartered in Ramsey, NJ, Konica Minolta delivers expert professional services and client support through an extensive network of direct sales offices, authorized dealers, resellers and distribution partners in the United States, Canada, Mexico, Central America and South America.
Konica Minolta Corporate Contact:
James Norberto
Konica Minolta Business Solutions U.S.A., Inc.
+1 201.825.4000
jnorberto(@)kmbs.konicaminolta.us
Konica Minolta Media Contact:
Rachel Reed
Lois Paul and Partners
+1 781.782.5785
Rachel_reed(@)lpp.com
Konica Minolta is a trademark of Konica Minolta Holdings, Inc. magicolor is a registered trademark of Konica Minolta Business Solutions U.S.A., Inc. All other trademarks mentioned in this document are the property of their respective owners.
###