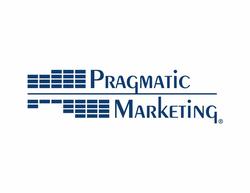 Scottsdale, AZ (PRWEB) August 1, 2007
If you are using the old rules of marketing, it's likely that no one is listening. To get results in today's overcrowded marketplace, interruption marketing doesn't work. There are new rules for online marketing that need to be implemented to get new results.
For example, you're trying to create the right words for a press release, advertisement or e-mail campaign. As a product marketing, marketing communications or public relations professional, how do you convey true thought-leadership that your buyers value? How do you get away from the command-and-control "on message" nonsense that nobody reads anyway? How do you get your customers to tune in? How do you capture the attention of potential buyers, the media or industry analysts?
In the newest marketing seminar from Pragmatic Marketing, New Rules of Marketing™ provides product marketing, marketing communications, and public relations professionals with a new way to harness the power of online marketing. Learn how to create strategies to leverage the potential of social media, blogs, viral marketing, podcasting, online video and more. Learn why marketing on the web is different, how to develop strategies to reach buyers directly, and how to identify the media that has the best potential for success.
Beginning in September, Pragmatic Marketing will offer New Rules of Marketing in both public and on-site settings. Based on David Meerman Scott's bestselling book, The New Rules of Marketing and PR, this interactive seminar teaches product marketers, marketing communications, public relations, analyst relations, senior-level marketing executives, as well as the agencies who serve them how to use blogs, online news releases, e-books and viral marketing to create online thought-leadership. Visit http://www.pragmaticmarketing.com/newrules for more details.
For more than 13 years, Pragmatic Marketing has taught a practical, market-driven approach to creating and delivering technology products. With over 40,000 product management and marketing professionals trained, more than 90% of alumni have indicated the training as essential or very useful to their careers. For more information, visit http://www.PragmaticMarketing.com or call (480) 515-1411.
###