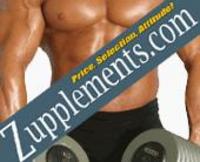 Aurora, CO (PRWEB) August 1, 2007
Building and maintaining an athletic, better than 'socially acceptable' physique is a very difficult task these days. The majority of our food options are less nutritious, we have less personal time and our society promotes laziness like never before. There is evidence that all these things play a significant role in what leads to a fatter, unhealthy America. Many people believe it's up to the individual to take responsibility for their own health and nutrition. However, as everyone knows, it takes time and effort to get noticeable results; staying motivated and focused is the key to success. And, fortunately for healthy men, testosterone boosters testosterone boosters may be able to help.
It's a well known fact that testosterone levels begin to decline in men as young as 25 years of age. And a recent study in the Journal of Clinical Endocrinology Metabolism shows that over the past 20 years, testosterone levels in all American men have become considerably lower. This is not good news. Low testosterone levels can lead to a myriad of unwanted effects. Lower bone density, less lean muscle mass, and higher bodyfat percentages are among the worst side effects; not to mention lower personal motivation and decreased sexual vigor. With that said, it's clear that lower testosterone levels play a role in how America looks today.
So, what is the solution?
Some people turn to anabolic steroid use. Synthetic anabolic steroids either contain testosterone or substances that are derived from testosterone. Essentially, the purpose behind anyone taking steroids is to raise the level of testosterone in their blood stream. But there can be negative side effects associated with this method; sometimes much worse than those tied to low levels of testosterone.
According to Zupplements.com, there is a definite purchasing trend that shows men are leaning away from using synthetic anabolic steroids and toward legal bodybuilding supplements that focus on elevating the users' testosterone through more natural body mechanisms.
And it's not just bodybuilders that have found these supplements useful. It is clear that any man suffering from low testosterone levels may benefit from one of these specialty bodybuilding supplements. "Every day we talk to more and more ordinary men looking to increase their testosterone levels through natural pathways." Says Susan Douglas, Zupplements.com Fitness Advisor. "And it feels good to be able to offer a viable solution."
The trend is supported by the significant increase in sales of testosterone-focused muscle builders over the past year at Zupplements.com. "The reason they are getting so popular is clearly because they work… and they work very well!" says Anthony Robbinson, a fitness consultant from Colorado. "Not to mention the fact that testosterone therapy is extremely expensive, many doctors start at $1500 for the initial consultation. Obtaining anabolic steroids any other way is illegal." Continues Robbinson.
Recent events including the BALCO, Baseball and WWE steroid scandals may certainly play a role too.
Still, with their rise in popularity, testosterone boosters continue to take a back seat to the more main stream products at Zupplements.com. Protein, creatine and fat burners are still the top selling items with multi vitamins and nitric oxide supplements rounding out the top 5.
Testosterone boosters are only to be used by healthy male adults. Side effects can occur with abuse and therefore these products should only be taken while under the supervision of a doctor or other medical authority. You must be 18 or older to purchase.
Zupplements.com specializes in Select, Proven Bodybuilding Supplements and Steroid Alternatives. For more information about bodybuilding supplements that increase testosterone, call toll free 1-888-987-7748.
###