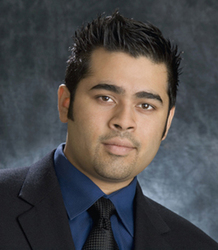 To simplify the lives of the online community by delivering relevant information and resources combined with innovative products and services.
San Diego, CA (PRWEB) August 2, 2007
Online Guru, Inc. CEO Raj Lahoti named by Inc.com as one of its 30 Under 30: America's Coolest, Young Entrepreneurs.
The site's annual list ranks Lahoti No. 9 this year among young business entrepreneurs across the United States. His company is Online Guru, Inc., a San Diego Internet marketing and Web publishing company that develops top-notch online sites and Web portals.
Lahoti owes much of Online Guru's success to that of its flagship site, DMV.ORG: The Unofficial Guide to the DMV. The site thoroughly explains how to take care of driver-related transactions such as licensing, vehicle registration and titling--plus a myriad of auto-related topics. To the tune of 65 million visitors annually, the site experiences a high volume of traffic from drivers in all 50 states.
Like many of the 30 Under 30, Lahoti already has many years of online marketing and e-business experience. He has a successful track record developing successful Web sites--from his first (at age 14) that drew in 100,000 visitors per year--to DMV.ORG, which brings in nearly twice that per day.
After experimenting with a number of Internet domain acquisitions, Raj Lahoti decided to develop one of his brothers' domains that held particular promise: DMV.ORG. "I can never thank my brother, Ravi, enough," said Raj. "We knew the potential for that domain, and if he hadn't had the vision to get it--and the belief in me that I could turn it into something important--none of this would be a reality today."
In 2003, Lahoti began developing the DMV.ORG Web site from his apartment during a short stint at USC. Two months after the school year started, he dropped his classes and focused all his efforts on what has become one of the Top 200 Web sites in the U.S and among the Top 5 online automotive destinations.
The company continues to grow and improve through the full support of the entire Lahoti family, and the frequent contributions and suggestions of Lahoti's business-savvy wife of two years, Vidya, who herself is completing her MBA.
"Surrounding myself with the right people, positive people who enthusiastically share my vision, has given me the ability to make it this far. We're continually pooling our energy and challenging each other to create the most helpful site out there," Lahoti adds. "To me, that's everything."
Earlier this year, Lahoti earned honors in San Diego, Calif. as a finalist for the Ernst and Young prestigious Entrepreneur of the Year Award, and as the winner of the Association for Corporate Growth San Diego (ACGSD) 2007 Deal Makers Awards in the High Growth category.
During the past few years, Online Guru, Inc. has experienced tremendous growth. From just a couple of people working out of a small office, the company now employs a staff of nearly 20. He expects continued expansion in the months and years to come with the development of many other Web sites held by the company.
Online Guru, Inc. focuses on excellence and site usability. It partners with those companies that offer high quality products and services, and that embrace the lofty core values so integral to the working practices of all those at Online Guru, Inc.
Looking to the future, Lahoti and his team of "gurus" proudly stand by his company's mission: "To simplify the lives of the online community by delivering relevant information and resources combined with innovative products and services."
Contact:
Kathe Nielsen
(866) 487-8999 ext. 4592
http://www.onlineguru.com
###