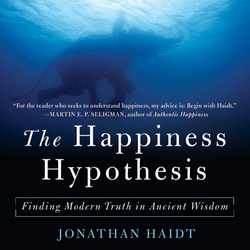 Enjoyable, important, and eminently readable.
New York, NY (PRWEB) August 1, 2007
Gildan audio released this month the following audiobook bestsellers:
3D Negotiation
Powerful Tools to Change the Game in Your Most Important Deals
David A. Lax
James K. Sebenius
What You Do Away From The Bargaining Table Can Make - Or Break - Your Most Important Deals.
Stuck in a "win-win versus win-lose" mind-set, most negotiators focus on the face-to-face process at the table. In 3-D Negotiation, David Lax and James Sebenius urge bargainers to look beyond tactics at the table. Persuasive tactics are only the "first dimension" of the authors' pathbreaking approach, developed from their decades of doing deals and analyzing great dealmakers. Through moves in the "second dimension"--deal design--3-D Negotiators know how to unlock economic and noneconomic value by systematically envisioning and creatively structuring agreements.
But what really sets the 3-D approach apart, is its "third dimension": setup. Before showing up at a bargaining session, 3-D Negotiators "set the table" by arranging the most promising possible situation--laying the groundwork for adroit tactical interplay later. Acting away from the table, the bargainers ensure that the right parties have been approached in the right sequence, to deal with the right issues, engaging the right set of interests, at the right table, at the right time, under the right expectations, and facing the right no-deal options. This new arsenal of moves away from the table often exerts the greatest impact on the negotiated outcome.
Packed with practical steps and engaging examples, 3-D Negotiation enables you to reach remarkable agreements once you arrive at the table--deals that would be unattainable by standard tactics, no matter how skillful.
"At last, practical advice on how to overcome obstacles that prevent us from getting to yes." -Roger Fisher, coauthor of Getting to Yes
David Lax specializes in assisting companies in complex negotiations. An authority on the strategic behavior of companies and individuals, he is described as a "new negotiation theorist" on the cutting edge of his field. Dr. Lax was co-founder and Director of the Negotiation Roundtable at Harvard Business School, where he served as Assistant Professor.
James Sebenius is the Gordon Donaldson Professor of Business Administration at Harvard Business School.
ISBN# 1-59659-101-3
9CDs - 10 hours
$29.98 USA ($37.98 Canada)
The Happiness Hypothesis
Finding Modern Truth In Ancient Wisdom
Why the Meaningful Life Is Closer Than You Think
Jonathan Haidt
"For the reader who seeks to understand happiness, my advice is Begin with Haidt."
-Martin E. P. Seligman, author of Authentic Happiness
This is a book about ten Great Ideas. Each chapter is an attempt to savor one idea that has been discovered by several of the world's civilizations--to question it in light of what we now know from scientific research, and to extract from it the lessons that still apply to our modern lives.
"Enjoyable, important, and eminently readable."
-Mihaly Csikszentmihalyi, author of Flow
"A wonderful and nuanced book that provides deep insight into some of the most important questions in life."
-David M. Buss, author of The Evolution of Desire
"Jonathan Haidt leaves no doubt about the importance of emotion in the creation of personal meaning. This is a delightful and courageous book."
-Antonio Damasio, author of Looking for Spinoza
Jonathan Haidt is an associate professor of psychology at the University of Virginia. He received his Ph.D. in social psychology from the University of Pennsylvania in 1992 and went to the University of Chicago for additional training in cultural psychology.
ISBN# 1-59659-097-1
10CDs - Approx. 11 ¾ Hours
$29.98 USA ($36.98 Canada)
Managing Transitions
Making the Most of Change
National Bestseller over 400,000 copies sold
William Bridges
Author of the bestselling Transitions
The business world is a place of constant change, with stories of mergers, layoffs, bankruptcy, and restructuring appearing in the news every day. No matter the scale, when these kinds of changes hit the workplace, the literal, situational shifts are often not as difficult for employees and managers to work through as the psychological transitions that accompany them. Indeed, organizational transitions effect people; it is always people who have to embrace a new situation and carry out the corresponding change.
As veteran business consultant William Bridges explains in detail, successful organizational change takes place when employees have a purpose, a mental picture, a plan for, and a part to play in change. In short, successful change takes place only when employees are "on board" with it. Directed at managers on all rungs of the proverbial corporate ladder, this thoroughly updated and expanded edition of the best selling Managing Transitions provides practical, step-by-step strategies for reaching this goal and for minimizing the disruptions caused by workplace change. It is an invaluable managerial tool for navigating an inevitably tumultuous time.
William Bridges is a consultant and lecturer based in Mill Valley, California. Past president of the Association for Humanistic Psychology, Bridges was rated by The Wall Street Journal in 1993 as one of the ten most popular executive development consultants in the United States.
ISBN# 1-59659-094-7
6CDs - Approx. 6 1/2 Hours
$29.98 USA ($37.98 Canada)
All these audio title are now available at all fine book retailers B&N, Borders as well as on-line stores such as Amazon etc..
Gildan Digital released on iTunes : ZERO LIMITS by Joe Vitale & Ihaleakala Hew Len, THE STARFISH AND THE SPIDER: The Unstoppable Power of Leaderless Organizations By: Ori Brafman and Rod Beckstrom and DEFINING MOMENTS: When Managers Must Choose Between Right and Right by Joseph L. Badaracco
Please visit http://www.gd.simpleology.com for a special offer.
Gildan Audio is a division of Gildan Media Corporation, a multimedia publisher of audiobooks and books. Gildan Audio titles are distributed to the trade by Hachette Book Group USA. More about Gildan Media can be found at http://www.GildanMedia.com.
# # #