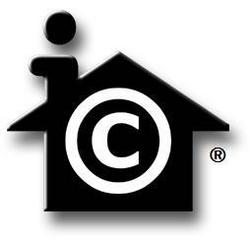 iCopyright has been instrumental in bringing another level of buyer to the reprint and content licensing business. I am happy to have teamed up with iCopyright to educate other publishers on how to monetize their content
Seattle, WA (PRWEB) August 2, 2007
iCopyright announced today that it has hired five industry veterans to help accelerate its growth and profitability.
Michelle Wolfe has joined iCopyright's Publisher Services Group as Senior Manager of Publisher Services. She will be responsible for publisher account acquisition. Ms. Wolfe previously served as Vice President of Sales & Marketing for FosteReprints, an industry leader in reprint sales and production. "iCopyright has been instrumental in bringing another level of buyer to the reprint and content licensing business. I am happy to have teamed up with iCopyright to educate other publishers on how to monetize their content," said Wolfe.
Neal Gronlund has joined iCopyright's Publisher Services Group as Implementation Engineer. He will be responsible for publisher technical implementation. Mr. Gronlund previously served as a software design engineer for Boeing and as Chief Architect of Softlock, Inc., one of the first venture-backed digital rights management companies. "I am looking forward to applying my breadth and depth of experience in information support systems toward helping iCopyright's publisher clients to successfully implement the iCopyright tag and services in their digital publications," said Gronlund.
Norman Johnson has joined iCopyright's Advertising Services Group as Director of Advertising Sales. He will be responsible for working with ad networks and ad agencies to reach users who are using and sharing iCopyright-tagged content. Mr. Johnson previously founded RetailSource.com and BuildingIndustryNetwork.com, two ad-supported vertical networks. "iCopyright has forged a unique relationship with premier publisher partners and their audiences via its patent-pending content distribution and rights protection services. Brands working with iCopyright have a unique opportunity to engage and influence this audience when they are matched with content that is referred between family, friends, and colleagues. I'm pleased to be part of the iCopyright team -- adding value by promoting interaction between brands, audiences and publishers," said Johnson.
Stella Valdez has joined iCopyright's Content Services Group as Manager of End User Support. She will be responsible for assisting online users to purchase reprints and digital licenses of iCopyright-tagged content. Ms. Valdez previously owned and operated Serv U Reprints and worked for CMP Media in reprint sales. "I am very excited to be part of the iCopyright team. As a Reprint Marketing Sales Manager, I have had the experience of working with iCopyright on a day-to-day basis. I feel privileged to be able to put my experience to work for iCopyright's publisher clients and their customers," said Valdez.
Dennis Raymond has joined iCopyright's Technical Services Group as Product Manager. He will be responsible for product management and quality assurance. Mr. Raymond previously worked in product design, product management, usability, and information architecture for Design Intelligence, ImageX, and Microsoft. "I understand publishing in both print and web, and am excited to contribute to iCopyright's efforts to provide solutions for some of the key issues facing publishers today. As Product Manager my roles is to help marshal the company through its release cycles. This includes expanding the iCopyright feature set to offer greater functionality to iCopyright's publisher clients, partners, and content buyers. Each of these constituents will be excited by the new features we have planned for future releases. It's great to be working with a team that is at the top of their game," said Raymond.
"We are excited to have these industry pros on our team," said Mike O'Donnell, iCopyright Chief Executive Officer. "They each have 20 years or more of experience in their respective disciplines. Getting another 100 years of collective experience is a tremendous asset for iCopyright and its publisher clients."
About iCopyright d/b/a iCopyright:
iCopyright (http://www.icopyright.com) is the intelligent copyright licensing system for digital content. The Codie-Award winning service currently handles thousands of online permissions every day for publishers world-wide. iCopyright has generated millions of dollars in new licensing revenue for publishers who have added the iCopyright tag to their content. iCopyright also operates Clip&Copy®, the news alerts and press clippings service that pushes iCopyright-tagged content to subscribers daily (http://www.clipandcopy.com).
###