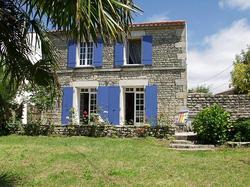 (PRWEB) August 2, 2007
Imagine waking up in a beautiful holiday home surrounded by fields of sunflowers on France's stunning west coast. The Daily Mail and P&O are offering our winner the chance to become the owner of a three-bedroom property just a short stroll from a bustling French village full of cafes, restaurants and quaint shops.
The three-bedroom house is a pleasant drive from Calais, and is built from the remains of the local town's chateau. The house would be an ideal retreat for a holiday at any time of year; it features a beautiful stone exterior, a fully furnished interior and charming country-style kitchen as well as a beautiful garden and several outhouses in its grounds.
Readers will need to register online with TravelMail and collect 20 passwords, which will be published in the Daily Mail from today until the 28th of September 2007. Readers will then need to register the passwords from the newspaper online with TravelMail. This can either be done each day as the competition progresses or in one go when all 20 passwords have been collected. When 20 passwords have been registered, entries are put into the draw.
###