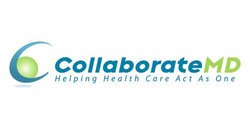 We look forward to our continued growth and serving the healthcare community well into the future.
Orlando, FL (PRWEB) August 6, 2007
CollaborateMD (formerly ClaimGear), a leading provider of Internet-based ASP practice management and medical billing software for the healthcare industry, today announced that the company's Java application and Oracle database handled more than 2 million transactions on July 30, 2007, the most it has ever processed in a single day. The 2,040,234 transactions reaffirm customer adoption and use of CollaborateMD ASP model.
CollaborateMD has been maintained a high level of performance through their practice management services even with transaction volume growing by double digits every year since inception. The CollaborateMD database has almost 200 million rows of data consisting of patients, insurance claims, payments, appointments, claim status, just to mention a few. In June 2007 CollaborateMD was pleased to reach another milestone by passing the 2 billion dollar mark value for insurance claims processed since inception.
The CollaborateMD data center is only running at 19% capacity during peak times even with the continual increase in daily transactions. The data center speed and efficiency can be attributed to well designed Java programming and high performance Oracle Database in combination with the highly stable Red Hat Linux operating system. The combination of these three factors has allowed CollaborateMD to increase performance and scalability of their practice management solutions while keeping data center hardware costs down.
"Delivering over 2 million transactions in a single day demonstrates that customers are using our practice management application as the trusted standard for running their medical office or billing service over the Internet," said Douglas Kegler, President and Founder of CollaborateMD. "We look forward to our continued growth and serving the healthcare community well into the future."
Customer Interfacing Delivers Reliability and Performance
CollaborateMD transaction growth is in part due to increased interfaces with numerous business partners. Through a standard HL7 interface protocol, CollaborateMD allows business partners to transmit patient, appointments and charge capture data seamlessly between the applications. The medical billing software saves medical offices and billing services time, money, and more importantly reduces data entry errors.
The medical billing software's efficiency and reliability can best be seen through the use by RediClinic, a national chain of in-store convenient care clinics. The in-store clinics are located around the country and securely transmit patient and insurance claim data directly into the CollaborateMD servers in real-time. The billing service customer of CollaborateMD, contracted by RediClinic, reviews the transmitted data and once approved is flagged to be sent to RelayHealth. RelayHealth, a division of McKesson, has been utilized by CollaborateMD for all of their healthcare transaction processing needs since 2001. CollaborateMD expects a continued increase in data processed through interfacing largely due to the anticipated opening of hundreds, possible thousands, of RediClinic's in WalMart, H.E.B., Duane-Read, and other stores over the next decade.
CollaborateMD noted they are currently working on a very significant and essential vendor interface that will greatly enhance collaboration between CollaborateMD, physicians, hospitals, pharmacies, and patients and expects to release the news later this quarter.
About CollaborateMD
Headquartered in Orlando, FL, CollaborateMD provides the health care industry with an Internet-based Medical Billing Software and Practice Management Software program that has the speed of a local PC application and the "use anywhere" flexibility of a Web browser application. CollaborateMD is a 100% Java application utilizing Sun Microsystems Java Platform. CollaborateMD offers physician offices and billing services the opportunity to become more efficient and flexible by using their medical billing software. For more information, visit: http://www.collaboratemd.com or call 888-348-8457.
Contact:
David Swanson
407-404-5303
###