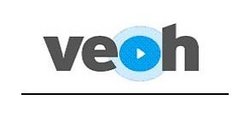 Moving forward, Veoh will continue to seek strategic partnerships with content providers, advertisers and publishers that advance our mission of making Veoh the most innovative and comprehensive video platform on the Internet.
San Diego, CA and Fort Lauderdale, FL (PRWEB) August 2, 2007
Veoh Networks (http://www.veoh.com), the leading innovator in Internet television, and Collegiate Images, the centralized licensing and rights clearance agency of still images and video focusing exclusively on college sports, have teamed up to create a dedicated NCAA Football channel on Veoh.com. Through this deal, Veoh will gain access to football game highlights each week to spotlight on the channel. The NCAA Football channel will kick-off in early September, in time for the 2007 season.
As part of the channel, Veoh is building a proprietary customization engine that will enable users to personalize their NCAA Football experience. More details of these unique and interactive elements will be unveiled closer to the launch.
"We are very pleased to partner with Collegiate Images to bring this unique service to college sports fans," said Steve Mitgang, CEO of Veoh Networks. "Moving forward, Veoh will continue to seek strategic partnerships with content providers, advertisers and publishers that advance our mission of making Veoh the most innovative and comprehensive video platform on the Internet."
"We are excited about bringing Veoh Networks' technology to NCAA Football fans across the country this fall," said David Bertram, Executive Director for NCAA Football. "The mission of NCAA Football is to promote the sport of college football, and through this new NCAA Football channel from Veoh, we will be able to reach fans nationwide to share the great highlights from the football season."
Rich Routman, SVP of Business Development for Collegiate Images, added, "We are very excited to work with Veoh in offering this incredibly innovative product, which will bring the best of college football to our fans' desktops, where they can view it when they want and how they want."
This deal furthers Veoh's mission to provide the best and most comprehensive selection of video content on the Internet. To date, more than 85,000 video publishers -- from independent producers to some of the best known brands in music, sports, politics, and entertainment -- have chosen Veoh, including CBS, Billboard, Paramount Pictures, Us Weekly, Car and Driver, National Lampoon, Lionsgate, Road and Track, and PBS. Through its powerful syndication system, Veoh automatically syndicates content published on its site to YouTube, Google Video, and MySpace Video, allowing Veoh's publishers to reach the largest audience in the world.
This content agreement comes as Veoh's user base continues to experience strong growth. In June, the company announced that its user base grew to 14.3 million unique users – marking a 223% overall rise in traffic since Veoh launched in February with a 4.4 million user base.
About Collegiate Images
Collegiate Images (CI) is the centralized licensing and rights clearance agency that manages the distribution of copyrighted intellectual property content, focusing exclusively on college sports. CI partners with copyright holders to define, claim, protect and manage their intellectual property, allowing each copyright holder to control and monetize those rights in the ever-changing digital landscape. CI provides these services for moving images, still images and live data rights. CI's partners include premier athletic programs, collegiate conferences, bowl games, national and regional sports networks and a multitude of other rightsholders.
About NCAA Football
NCAA Football USA, Inc. (NCAA Football) is 501c4 not-for-profit corporation and represents a coalition of the American Football Coaches Association (AFCA), the Collegiate Commissioners Association (CCA), the National Association of Collegiate Directors of Athletics (NACDA) and the National Collegiate Athletic Association (NCAA). It serves as the collective voice to promote college football.
About Veoh Networks
Veoh Networks is an innovative Internet Television company that delivers broadcast-quality video programming via the Internet.
The Veoh Networks' portfolio includes Veoh.com - one of the most popular video hosting services on the Internet with over 85,000 content publishers – from Paramount Pictures, Lions Gate, PBS, National Lampoon, Road and Track and Us Magazine to thousands of independent filmmakers and content producers – that currently attracts over 15 million unique users per month., and VeohTV – a free downloadable application that turns online video into Internet Television. VeohTV makes it easy to turn any computer into a digital video recorder that allows viewers to watch and record shows from thousands of Internet video sources. For advertisers, Veoh offers compelling ways of engaging with a targeted audience and measuring performance of their ad buys.
Veoh Networks is a privately held company that is backed by leading technology and media investors, including Shelter Capital Partners, Spark Capital, Goldman Sachs, Michael Eisner's Tornante Company, and Time Warner Inc. The company's principal offices are in Los Angeles and San Diego, California.
Media Contacts:
Debra Carey
Veoh/Dan Klores Communications
212-981-5219
Debra_carey @ dkcnews.com
Jeffrey Klein
Veoh/Dan Klores Communications
212-981-5189
jeff_klein @ dkcnews.com
###