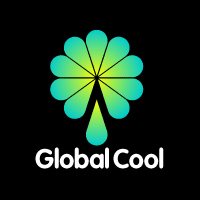 (PRWEB) August 2, 2007
Global Cool is continuing its planet saving mission at Cowes Week, which begins this weekend on the Isle of Wight. The climate change awareness campaign is in town to inspire people to reduce their personal CO2 emissions by at least one tonne.
At the centre of this activity is a mobile campaign created by New Visions.
Users simply text 'COOL' to 84477 to receive a link to a mobile site. Once on the site, users enter their name, email address and a unique password to sign-up to the Global Cool mission and enter the campaign's online database. Users are then encouraged to complete their very own 'MyCO2' Workout Card -- Global Cool's step-by-step CO2 diet, designed to help individuals make simple lifestyle changes that will result in a personal CO2 reduction and help save a planet. The individual's pledges then feed into the 'Coolometer', which counts down how Global Cool is reducing CO2 emissions worldwide and 'Cooling' the planet. And once registered, users receive a follow-up email from the campaign explaining how they can make further pledges to reduce their carbon footprint.
The mobile platform offers users the chance to download a unique message alert and wallpaper, and to send the site onto a friend.
And as an added incentive, all users that sign-up to MyCO2 will be automatically entered into a once in a lifetime competition to win a day's sailing on a competing yacht in the Volvo Ocean Race 2008-2009.
The charity and its celebrity supporters will be out in force at Cowes, with actress and Global Cool ambassador Sienna Miller addressing attendees by public service announcement, directing people to the mobile site and the planet saving campaign.
Elie Horseman, Head of Sales at New Visions, says: "This has been a really exciting project for us to work on, and is only the first part to a huge mobile strategy Global Cool are undertaking. Mobile allows the charity to reach supporters at their events, create brand awareness and gather data quickly and easily for their campaign. Most importantly is the personal involvement mobile communication offers Global Cool, as it's their subscribers' commitment that will make the difference."
New Visions is a full service mobile agency working with clients such as EMI, Harper Collins, ActiVision, VNU, Warner Bros, RSPB, Strongbow
New Visions provides creative, retail, media and marketing solutions to brands and service providers who want to reach out to consumers via their mobiles.
http://www.new-visions.co.uk
http://www.new-visions.mobi
Contact:
Julia McNally 0845 2020105
Global Cool is a global charity set up to help as many people as possible reduce their CO2 emissions. Global Cool believes that the solution to tackling climate change lies within the power of the individual and over the next 10 years the solution based campaign of Global Cool will be launching a series of education and entertaining programmes, inspiration and upbeat global events, aimed at empowering individuals to make a difference.
http://www.globalcool.org
http://www.globalcool.mobi
###