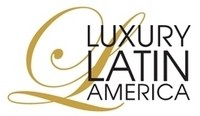 Guatemala and Honduras are both on their way to attracting the kind of upscale travelers now flocking to nearby Costa Rica and Mexico
Miami, FL (PRWEB) August 6, 2007
Luxury Latin America is now featuring reviews of the best upscale hotels in Guatemala and Honduras. These join existing reviews for eight other countries in the burgeoning tourism region of Central America and South America.
"Guatemala and Honduras are both on their way to attracting the kind of upscale travelers now flocking to nearby Costa Rica and Mexico," says Timothy Scott, Editor of Luxury Latin America. "While these emerging destinations have only a few world-class hotels and resorts in place now, we're encouraged by the steadily improving upscale boutique hotels of Guatemala and deluxe eco-lodges in Honduras."
Surveys continually show that luxury travelers are looking for a more authentic experience and are eyeing destinations considered "off the beaten path" just a few years ago. As these trends continue to gain traction, the rising interest in unique destinations like Guatemala and Honduras is likely to accelerate. Both countries are experiencing increased air connections--including direct flights to the island of Roatan--plus ongoing infrastructure improvements.
About Luxury Latin America:
Luxury Latin America provides detailed and authoritative travel information on luxury hotels and upscale tours in Mexico, Central America, and South America. All reviews and luxury tour features are written by experienced travel writers, keen observers who have experienced the trips and hotels first-hand. For more information see http://www.luxurylatinamerica.com.
###