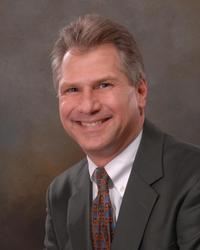 It was one of the most comprehensive and impressive K-12 to college Second Life presentations I've ever attended
Philadelphia, PA (PRWEB) August 6, 2007
Dr. Kenneth E. Hartman, academic director of Drexel University Online, presented "You Only Live Twice: Making the Most of Second Life in Education," at the 2007 Blackboard User's Conference in Boston on July 10, 2007. More than 250 educators from various high schools and colleges, attended to learn about practical examples on how Multi User Virtual Environments (MUVE), can be used to enhance learning, both online and in the classroom.
A college MUVE is where large groups of students create avatars or animated versions of themselves and interact with each other in a computer replicated geographical environment featuring campus streets, buildings, student lounges, classrooms, and athletic facilities. Dr. Hartman, along with Kevin Jarrett, technology facilitator at Northfield Community School in NJ, and Catherine Parsons, assistant superintendent at Pine Plains Central School District in NY, addressed issues on how Second Life, a 3-D virtual world entirely built and owned by its residents and one of today's most popular MUVE, is currently being used by today's current and prospective college students.
The presentation highlighted how the Web has changed since 1995, moving away from just text and graphics, to more social networks and virtual interactions. John Lester, Boston Operations Director for Linden Lab, creator of Second Life, commented on the presentation. "It was one of the most comprehensive and impressive K-12 to college Second Life presentations I've ever attended," state Lester. "It's clear that Drexel University is a leader in its understanding of the instructional opportunities afforded by Second Life."
"Second Life is just another example of how Drexel University Online is using current and emerging technology to deliver instruction to its online students," said Dr. Hartman, academic director for Drexel University Online. "In the end, it's all about learning, and Second Life/MUVEs enables us to offer a different learning environment; one where online students and online faculty are able to visually interact and collaborate in ways not possible until now."
For more information regarding this presentation contact Dr. Kenneth Hartman by phone at 215.895.0501.
News Media Contact:
Shawnee Brown, 215.895.0513(ph)
About Drexel University Online
Drexel University Online, winner of the 21st Century Best Practice Award for Distance Learning from the United States Distance Learning Association, is a wholly-owned subsidiary of Drexel University, specializing in innovative, Internet-based distance education programs for working professionals and corporations in the United States and abroad. A pioneer in online education since 1996, Drexel's online programs are taught by the same world-renowned faculty as our on-campus courses. Drexel University is continually ranked one of the best national doctoral universities by U.S.News & World Report and enjoys regional accreditation by the Middle States Association of Colleges & Secondary Schools.
###