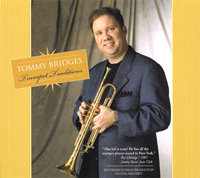 It's a great atmosphere to see some of the best Jazz players around today, enjoy dinner, and have a glass of my favorite wine. Both my wife and I really enjoy coming here, and the food is amazing
Orlando, FL (PRWEB) August 3, 2007
Providing diners with a dinning experience they will never forget is a fine art form. Local Orlando restaurant Vines Grille & Wine Bar has mastered that art. The restaurant offers its diners an incomparable feast for the senses with a superior menu, an extensive and award-winning wine list, and live jazz and blues music from some of the hottest acts around the country.
The restaurant maintains a steady line up of jazz heavyweights, including both local and celebrity talent. One of the celebrity's to grace the Vines Grille stage was baritone sax specialist Leroy Cooper, a former member of music icon Ray Charles's band. Cooper joined Charles's band in 1957 and for the better part of two decades he recorded records and performed with Charles.
Another well-known jazz talent Vines Grille diners have enjoyed is clarinet player Allan Vaché. Vaché is known for his performance in the Broadway musical "Doctor Jazz" and as a member of world-renowned The Jim Cullum Jazz Band. Vaché has also had an extensive recording career with his latest album, a tribute to Benny Goodman, released in March.
Vines current line up allows diners to enjoy a jazz experience six nights a week. The Tommy Bridges Quartet plays 7 p.m. to 11p.m. Sunday and Monday, Bill White and Company perform 7p.m. to 11 p.m. Tuesday and Wednesday and on Friday and Saturday evenings from 8 p.m. to 1 a.m. diners can hear The Legends of Jazz & Blues with Bernie Lee.
Local restaurant-goers know Vines Grille & Wine Bar is the place to go for unsurpassed food and entertainment. "It's a great atmosphere to see some of the best Jazz players around today, enjoy dinner, and have a glass of my favorite wine. Both my wife and I really enjoy coming here, and the food is amazing," said Jason Williams of Orlando.
Established in 2003, Vines Grille & Wine Bar offers a dinning experience unparalleled by any other restaurant in the Orlando area. Located on the famed Restaurant Row, Vines boasts the full package: an intimate environment, excellent food, award-winning wine, and jazz and blues from some of today's greatest musicians.
Vines Grille & Wine Bar
7563 West Sand Lake Road
Orlando, FL
407-351-1227
http://www.vinesgrille.com
###