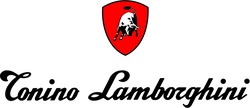 Los Angeles, CA (PRWEB) August 8, 2007
Eli Turetsky (Lamborghini Product, LLC), USA and Caribbean Distributor of Lamborghini watches, is proud to announce the West Coast Premiere of the E-Gear Chronograph model. The Tonino Lamborghini ultra-exclusive Swiss watch, inspired by the axial bearing of the world famous Lamborghini sports car, passed down from father to son, bears the status symbol of a name synonymous with a tradition of excellence. Precise Swiss engineering, artistic automotive inspired design, featuring 18K solid gold case and buckle with cocoa grain leather band, 22 diamond index and scratch proof sapphire crystal, ETA 2892A2, automatic mechanical movement, the E-Gear Chronograph is available in limited quantities of production.
Debbie Durkin (Durkin Entertainment, LLC), who specializes in TV/Film/Internet brand integration solutions, has been named the West Coast rep of Lamborghini Products. The E-Gear Chronograph model is available by appointment and will be featured at the exclusive, celebrity, by invitation-only, Main Event Red Carpet Lounge, during Emmytime celebrations, at The Friars of Beverly Hills, September 13 -15, 2007. Eclipse, Corsa, limited edition Ferruccio, Junior , Spider, Disc, Berlinetta Black, Bologna Super , Navigator, Pilot, and limited edition Il Toro are some other available models of this luxury line of watches.
About Lamborghini
The Lamborghini epic began in 1946. Since 1981 Tonino, the son of Ferruccio combined the family masterpiece of the "muira" sports car representing the symbol of extraordinary performance standards between the 60's and the 90's. With the transition from incredible fame into the fashion arena comes the Tonino Lamborghini watches and products.
About Durkin Entertainment
Debbie Durkin is a TV/Film Brand Integration Producer whose credits include Nat'l Lampoon's Cattle Call, Blades of Glory, Rocky Balboa, The Sexiest Women and Men of Reality TV, and Sundance Celebrity Swag Hunt. http://www.durkinentertainmentgroup.com
Media & Corporate Gifting Contacts:
Eli Turetsky, President/East Coast: 609-440-8428 , etlamproducts @ aol.com
Debbie Durkin, West Coast: 310-485-5377, maineventlounge @ gmail.com
###