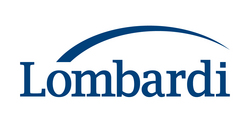 Austin, TX (PRWEB) August 7, 2007 -
– Lombardi (http://www.lombardi.com), a leader in Business Process Management (BPM) software, today announced that is has been named a finalist for customer service excellence in the 2007 Greater Austin Business Awards. Lombardi is named as a finalist in the large company award category.
In its seventh year, the Greater Austin Business Awards recognizes the top small, medium, large and not-for-profit companies in the areas of Customer Service, Innovation, Education, Community Relations and Environment Awareness.
Lombardi's customer service record was also recently highlighted by independent analyst firm Forrester Research in its August 2007 published report, "The Forrester Wave™: Human-Centric BPM For Java Platforms, Q3 2007. When referring to Lombardi, the Forrester report concludes that "It's impossible to find a single dissatisfied customer."
The winners of the 7th Annual Greater Austin Business Awards will be named during an awards ceremony on Wednesday, August 29, 2007 at the Hilton Austin, Austin Texas.
"We are very proud to be named as a finalist for customer service in the Greater Austin Business Awards," stated Alan Godfrey, EVP of Lombardi. "Everyone at Lombardi is dedicated to providing our customers with the best possible customer experience, and to helping them achieve superior business results."
Lombardi's Teamworks is a leading BPM software for designing, executing, and improving business processes. Teamworks for Office™ makes it easy for anyone to participate in business process management using the familiar Microsoft® Office System products. Lombardi Blueprint™ is the only on-demand collaborative process planning tool that enables companies to map processes, identify problems and prioritize improvement opportunities.
About Lombardi:
Lombardi is a leader in business process management (BPM) software for companies, systems integrators and government agencies. We offer award-winning BPM technology, know-how and services to help our customers become Process-Driven. Lombardi products are built on open standards and provide ongoing prioritization, planning, visibility and control of business processes, increasing the speed and flexibility with which organizations can manage their business process activity and decision-making.
Lombardi is behind some of the largest, most successful BPM implementations in the world. Our customers include Allianz Life, Aflac, Dell, Hasbro, ING Direct, Maritz Travel, Reuters, Renault F1 Team, Sprint, T-Mobile, The UK Insolvency Service, Universal Music Group and the U.S. Government. For more information, visit http://www.lombardi.com.
Lombardi, Teamworks are registered trademarks and Teamworks Process Optimizer, Teamworks Portal, Teamworks for Office 2003 and Lombardi Blueprint are trademarks of Lombardi Software, Inc. All other company/product names and service marks may be trademarks or registered trademarks of their respective companies.
For more information:
Wayne Snell, Lombardi
+1.512.382.8200, ext. 377
###