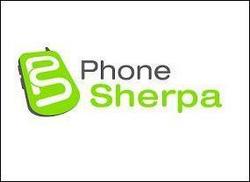 Existing vendors can add new features such as the ability for customers to select the exact portion of a song they want to set as their ringtone.
Seattle, WA (PRWEB) August 8, 2007
For years, consumer Web sites have made do with poorly designed mobile commerce products from a handful of large providers but that's about to change. Phone Sherpa, the leading custom mobile content service, today released its Custom Ringtone Platform to enable Web portals and sites worldwide to sell ringtones tailored to their users' specific tastes.
The platform takes the complexity out of offering custom ringtones, whether user-generated or sold from digital music libraries. The result is a more personalized mobile experience for end users and sharply increased revenues over traditional mobile content offerings.
"We're looking to shake up the stagnating ringtone market by letting any Web site with a music library offer custom ringtones," said Grady Leno, CEO of Phone Sherpa. "Existing vendors can add new features such as the ability for customers to select the exact portion of a song they want to set as their ringtone."
The Custom Ringtone Platform is integrated completely into the look and feel of the portal or Web site. Visitors to a site can preview and purchase ringtones without ever leaving the page they are on. This greatly increases consumer confidence and decreases the transaction drop-off rate typically experienced. The custom ringtone layout is customizable to the host sites' design requirements.
Phone Sherpa handles all aspects of the content editing, delivery and billing for its partners. The company currently serves content to over twelve hundred mobile phone models on carrier networks in the United States and over one hundred and thirty countries worldwide, giving its customers unrivalled breadth of mobile distribution right from their Web page.
The Custom Ringtone technology removes the need to produce and maintain separate ringtone libraries from the full track song files. The platform offers a comprehensive on-the-fly encoding feature eliminating the need to duplicate files in multiple audio formats.
Other advanced features include digital rights management protection for downloaded content and premium phone billing. The solution can also be offered as an advertising-driven product with advertising displayed both on the Web and on the mobile phone.
The business model for the Custom Ringtone Platform is based on revenue and ad sharing and the technology, available immediately, has the advantage of a short deployment lead time.
The Phone Sherpa Custom Ringtone Platform can be broken into the following components:
Custom Ringtone Store for Consumer Portals: This enables consumer companies that sell ringtones to provide their customers with greater customization. Instead of the traditional model of selling one ringtone per song title, this product lets the user select a title they wish to purchase and then pick the part of that song they want as their ringtone.
Integrated Mobile Store for Music Portals: This product lets companies with digital music libraries offer their musicians the ability to sell ringtones using the MP3s they have uploaded to their artist pages. The mobile content stores appear as a component of the artist page on the portal either as part of an existing download store or as a Phone Sherpa Mobile Store style widget.
User-Generated Ringtone Maker for Portals: Created for websites and large consumer portals, this product allows the deployment of a ringtone maker on their sites anywhere in the world within their own look and feel. Portal visitors use the Ringtone Maker to take a song they own, pick the part they like and send it directly to their phone as a ringtone.
About Phone Sherpa's Ringtone Maker
Available since 2005, the Phone Sherpa Ringtone Maker has a loyal base of users that create on average twelve ringtones per user per month. Phone Sherpa is the only solution in market that respects copyright laws and disables illegal peer-to-peer file transfer. Ringtones are created for single personal use only and cannot be shared. Working with wireless carrier networks in the US and worldwide, Phone Sherpa allows users to charge the cost of a custom ringtone to their cellphone bill.
Currently, the Custom Ringtone Maker is supported on most US carriers as well as 300 carriers in 130 countries around the world.
About PhoneSherpa
Phone Sherpa (http://www.phonesherpa.com) is the world's leading user generated and custom ringtone service service. Music fans use the Phone Sherpa Ringtone Maker on phonesherpa.com or on a growing list of popular Web sites soon to be announced to create custom ringtones from their own music collection. Bands and record labels create Mobile Stores to market their music as ringtones from their fan website, social network page or blog.
For additional information contact:
John Manning, Chief Marketing Officer, call 1-800- 993-1032
###