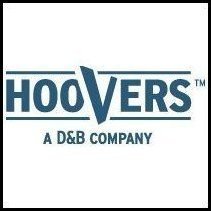 Usually, companies in the luggage, offshore oil drilling, high tech and restaurant sectors don't have much in common, but that's not the case with the high rankers in this latest edition of The Hoover's Index
Austin, TX (PRWEB) August 8, 2007
Hoover's, Inc. today announced the latest edition of "The Hoover's Index," a free, proprietary monthly index of the leading public and private companies, non-profits, and associations which represent the brand leaders, up-and-comers and "buzz" creators driving the U.S. and international economies.
The Hoover's Index, which reveals monthly spikes in business search activity, is based on a proprietary algorithm that takes into account the search trends of business professionals, including both organic and internal searches on Hoover's site, as well as business searches conducted via major search engines. Movement above and below index determines ranking, instead of gross search volume.
"Usually, companies in the luggage, offshore oil drilling, high tech and restaurant sectors don't have much in common, but that's not the case with the high rankers in this latest edition of The Hoover's Index," said Tim Walker, Hoover's industry analyst. "Players in this latest batch of movers and shakers share the distinction of either acquiring, or being acquired, by another company."
IHOP Corp. (Index #1,275)
When you're looking for comfort food but pancakes just won't do it, how about Applebee's? That's what IHOP said when it agreed to pay $2.1 billion to acquire Applebee's International, which has nearly 2,000 casual dining restaurants across the US and in about 20 other countries. The deal marks a departure for IHOP, which hasn't made big acquisitions for the past 30 years, much less any of this size. Buying Applebee's will also more than double IHOP's footprint; right now there are more than 1,300 International House of Pancakes restaurants (most of them franchised) across the US. Insider connection: IHOP chairman and CEO Julia Stewart came to the pancake chain in 2001 from a senior role at Applebee's. The industry veteran also logged stints with other restaurant chains including Taco Bell, Burger King and Carl's Jr.
Opsware Inc. (Index #448)
Besides proving the validity of a market that didn't even exist a few years ago, the success of Opsware demonstrates that its founder and chairman, Marc Andreessen, is no flash in the pan. You may remember Andreessen as the whiz kid who programmed the groundbreaking Web browser Mosaic and founded Netscape, which ushered in a new era of tech IPOs before it was acquired by AOL. For an encore, Andreessen started a company called Loudcloud, which sputtered as an Internet services business before changing its name to Opsware in 2002. The reorganized company provides software that is used to automate and optimize processes in the data centers of large enterprises. Last month Andreessen & Co. sold Opsware to Hewlett-Packard for a tidy $1.6 billion.
Transocean Inc. (Index #359)
As older oil fields peter out, big petroleum companies continue to look farther and farther out into the ocean for new sources to tap. When they do, they call Transocean. The deepwater drilling specialist operates in all the world's major offshore oil-producing areas, including Africa, Asia, Brazil, Canada, India, the Middle East, the Gulf of Mexico and the North Sea. As if its fleet of more than 80 vessels wasn't enough, the company has announced plans to buy rival GlobalSantaFe for almost $18 billion; the combined company stands to be a dominant player in deepwater drilling. The purchase continues a long trend for Transocean, which has grown quickly in the past decade through a series of mergers and acquisitions.
Samsonite Corporation (Index #338)
CVC Capital Partners went shopping for luggage and came back with a big matched set: Samsonite Corporation. The suitcase company, which is nearly 100 years old, is the world's top maker of luggage, and buying it will cost CVC $1.7 billion. Samsonite has done a lot lately to expand beyond typical luggage. One of its biggest moves has been to expand into high fashion: it markets its Black Label line of premium travel attire to American women, and it has introduced shoes inspired by notable designers like Alexander McQueen. Samsonite already gets most of its sales outside the US, and it's looking to continue expanding in big emerging markets such as China, India and Latin America.
(As an example, a Hoover's Index of 406 means that search volume was 4.06 times higher than the average search volume.)
To see the entire list of The Hoover's Index, click "here." Additionally, for those who would like direct delivery of news about the latest developments with The Hoover's Index, the "Hoover's Hottest Companies" newsletter is available "here."
The Hoover's Index, which utilizes more than a billion data points, is compiled from a universe which includes all worldwide companies that trade on a major stock exchange, as well as private companies identified as leaders by Hoover's business intelligence experts. Hoover's subscribers can click through from The Hoover's Index to in-depth coverage of the history, operations, and executives leading each company on the list.
Hoover's combines insightful editorial expertise, proprietary data collection technologies and a smart, engaging presentation to give its customers easy access to the most enlightening business information available.
About Hoover's, Inc.
Hoover's, a D&B company, gives its customers a competitive edge with insightful information about industries, companies, and key decision makers. Hoover's provides this up-to-date business information for sales, marketing, business development, and other professionals who need intelligence on U.S. and global companies, industries, and the people who lead them. This information, along with powerful tools to search, sort, download and integrate the content, is available through Hoover's, the company's premier online service. Hoover's business intelligence is also available through corporate intranets and distribution agreements with licensees, as well as via Hoover's books. The company is headquartered in Austin, Texas.
RSS feed (http://www.rsspad.com/rss2/9908.xml)
# # #