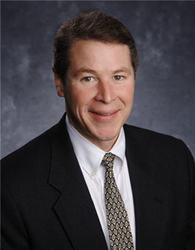 Although some of these habits would be great material for a sitcom like 'The Office,' today's employers must be aware of the stress management practices of their employees
Minneapolis (PRWEB) August 8, 2007
Does your response to stress at work stress out your co-workers?
Ceridian LifeWorks, a top provider of employee assistance programs (EAP) and health and productivity solutions, asked customers to share examples of their co-workers' reactions to stress that spread tension among other staff members. Stressful practices included:
•Cliff Clavin Strikes Again - Going off on conversational tangents when the heat is on and time is tight.
•Pen-Clicking Maniac - Clicking pen up and down the hallway, all day, every day.
•Arnold Stressenegger - Exiting office abruptly to go workout when the pressure increases, leaving the mess for co-workers.
•Doublemint Troublemint - Serial gum snapping. Enough said.
•I'm So Happy I Could Blow a Gasket! - Displaying extreme giddiness when stressed. The more stress, the giddier.
•T-Minus Two Hours to Stress-out - Yelling out the time, every hour, as a deadline approaches.
•I Am Stressed, Here Me Roar! - Throwing tantrums in open office settings; putting everyone within earshot on edge.
•Stonewall Jackson - Going mute. Not saying anything when the chips are down.
•Keyboard Assault - Tapping the keyboard or calculator so loudly that the whole cube vibrates.
•Miss Piggy - Sniffing and snorting. The more stressed, the more snorts and sniffles.
"Although some of these habits would be great material for a sitcom like 'The Office,' today's employers must be aware of the stress management practices of their employees," said Ceridian LifeWorks senior vice president Zachary Meyer. "Stress management tactics that include disruptive behavior can cause office morale, productivity and the bottom line to suffer."
Meyer offers the following tips to reduce workplace stress:
•Set aside time for mindful work. Ignore or turn off your email signal and don't answer your phone so you can focus on the project at hand. Multi-tasking can make us less productive and it may be helpful to set aside time for focused effort each day.
•Revisit timelines. Assess whether your timelines are realistic. Working toward deadlines you cannot meet is self-defeating. Readjust the timeline when necessary.
•Talk about it. Communicate concerns to your co-workers and suggest ideas for how to improve your situation. Ask for help with tasks that are easily delegated such as research, follow-up calls and other basic tasks.
•Set boundaries. Find the appropriate balance between life and work. With 24/7 access to cell phones, email and PDAs, many modern workers need to be reminded to stop working after business hours or to fully recharge themselves during their scheduled vacation time. Time away from work will make you a more productive worker during normal office hours.
•Eat lunch. Enjoy healthy food at midday, each day. Instead of working through lunch, take the time to eat and enjoy a few minutes away from your work. Sit and talk with colleagues or take a quick walk.
•Pay attention to posture. When you find yourself in a tense meeting, pay attention to your shoulders and arms. Are they tense? Try sitting with your palms face up on your lap. This pose naturally relaxes your shoulders and relieves neck tension. When sitting at your desk, are you hunched over? Sit up and make sure your workstation is suitable.
•Stretch, breathe and find perspective. It sounds simple, but moving your muscles and deeply filling your lungs several times a day can help you instantly lower tension and stress. Take time on a regular basis to reconnect with your body, recognize stress as it escalates, and look at the big picture. When you take time to reflect on your current state of affairs, you may often find that it's not so bad after all.
A rapidly growing trend to help employees deal effectively with work place stress is the deployment of stress management health coaching programs. Earlier this year, Ceridian conducted a survey to determine the effectiveness of stress management programs in the workplace. Of the 1,000 people surveyed at 20 different organizations using the Ceridian LifeWorks Stress Management program,52 percent lowered their stress levels at work; 40 percent said they improved their ability to cope with stress; and more than 70 percent said they had less fatigue, headaches, insomnia, stomach aches and also had improved appetites.
Ceridian was the nation's first provider of fully integrated EAP, work-life and wellness services. Today, Ceridian's EAP, work-life and health and productivity solutions are utilized by more than 37,000 organizations of all sizes in virtually every industry. A key component of LifeWorks EAP involves a stress management regimen that focuses on stress related to the workplace in four main areas: job-related stress, work relationships, work changes and time management issues.
About Ceridian
Ceridian Corp. (NYSE: CEN) is a business services company that helps its customers maximize the power of their people, lower their costs and focus on what they do best. The company's suite of innovative managed human resource solutions includes payroll and compensation, staffing, compliance, HR administration and Employee Assistance Programs (EAP), work-life and health and productivity solutions. Ceridian serves businesses and employees in the United States, Canada and Europe. For more information about the human resource outsourcing company's comprehensive array of solutions, visit http://www.myceridian.com or call (800) 729-7655.
This press release was distributed through eMediawire by Human Resources Marketer (HR Marketer: http://www.HRmarketer.com) on behalf of the company listed above.
###