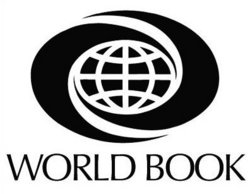 Let's face it, it's not always easy to determine whether or not the information you find online is trustworthy
Chicago (PRWEB) August 9, 2007
With millions of students heading back to class this fall, World Book, Inc. today announced the World Book Fact or Fiction? Student Video Contest inviting students to create their own original video on what makes an online site a good information source. The contest encourages students to be discerning about the trustworthiness of the information they're finding online when they research topics for school or their own personal interest.
The contest is open to students in elementary school, high school, and college. Students are asked to submit videos of two minutes or less that creatively communicate how to know if a site is reliable, following the ABCs of evaluating Web sites: Are the authors of the information accountable and authoritative? Do the authors lack bias? Is the content current?
To help students along, Rhett and Link, frequent YouTube contributors and now co-hosts of the television show Online Nation debuting this fall on the CW, offer some insights on how to use the contest topic to create a clever yet interesting video entry - as well as their own sample video on Velcro Farming. Rhett and Link's Hot Tips also provide practical information for novice filmmakers on the do's and don'ts of video creation.
World Book Fact or Fiction? Student Video Contest submissions will be accepted from September 1 through November 30, 2007 at http://videocontest.worldbook.com . Students then get to vote for their favorite video December 1, 2007 through January 7, 2008. Winners will be announced in January 2008. The creator of the top vote-getting video will win a MacBook and his or her school will receive a digital video camera. Second and third runner ups win video iPods.
"Let's face it, it's not always easy to determine whether or not the information you find online is trustworthy," said Patti Ginnis, chief marketing officer for World Book. "This Fact or Fiction? video contest is a great opportunity to help kids be more aware about the reliability of information they find online and to educate other students - all while having fun, being creative, and having a chance to win great prizes."
About World Book
Celebrating the 90th anniversary of the first edition of The World Book Encyclopedia, World Book, Inc. sets the standard in publishing accurate, current, and reliable reference and learning materials for children and adults. Based in Chicago, Ill., World Book is committed to creating learning materials that meet the highest standards of editorial excellence while leveraging the advantages of online delivery. This commitment has resulted in a wide range of products including the number-one selling The World Book Encyclopedia, and such leading digital products as the World Book Online Reference Center, World Book Kids, and the recently-launched World Book Advanced. World Book (http://www.worldbook.com) is a Scott Fetzer company, a subsidiary of Berkshire Hathaway, Inc.
All trademark names are the copyright of their respective owner.
Contact:
Mary Jung, 773-429-0940
Jennifer Parello, 312-819-6558
###