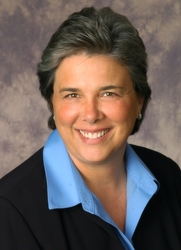 To compete and succeed in this global economy, we need to attract and retain workers with an entirely new skill set
Traverse City, MI (Vocus) August 9, 2007
When Michigan Governor Jennifer M. Granholm introduced the state's aggressive plan to train workers for new careers in cutting-edge industries, she chose just one business representative to join her at the podium - Oneupweb CEO, Lisa Wehr. The No Worker Left Behind (NWLB) job training program is a critical step in the governor's comprehensive plan to transform Michigan's economy. Oneupweb's highly successful internet-based business model was chosen to serve as the example of the kind of new businesses the Governor is trying to attract and nurture in Michigan.
By redirecting federal funds currently used for job training, NWLB will provide up to two years of free tuition at any Michigan community college, university, or other approved training program for qualified participants. Participants must earn a certification or degree needed in a high-demand occupation or gain the entrepreneurial skills needed to start their own businesses.
"To compete and succeed in this global economy, we need to attract and retain workers with an entirely new skill set," said Lisa Wehr. "We actively support the Governor's efforts to help Michigan workers acquire the complex skills needed in this new economy. The program should enhance our ongoing recruiting and internal training initiatives."
Integrated online marketing firm Oneupweb--an innovator in search engine optimization, paid search and social media marketing--has been headquartered in Michigan since 2000. Since its arrival, the company has seen a steady increase in sales and a five-fold growth in personnel. This growth has led to the company's latest acquisition, a 23,000 square foot international headquarters facility in Traverse City, Michigan.
"We're expanding the range of our services in areas that are just hitting the mainstream - podcasting, social media and related online marketing consultation and production," says Wehr. "We're creating a state-of-the-art facility to house these new resources and will require a steady supply of highly specialized talent to meet future demand. Programs such as the No Worker Left Behind initiative will be good for us, local business, and the future of Michigan in general."
This is the second time in little more than a year that the State of Michigan has recognized Oneupweb for its contributions to the growth and diversity of Michigan's changing economy. In 2006, Oneupweb was named by Governor Granholm as one of the Michigan 50 Companies to Watch. The award, sponsored by The Edward Lowe Foundation, recognized companies for innovation and growth in Michigan's rapidly changing global economy.
"Governor Granholm's worker training program will help my company compete internationally," explained Wehr. "We're pleased to play a growing role in promoting our region and the state of Michigan as both a lifestyle destination and home to a viable economy for future business growth."
For more information about the No Worker Left Behind program, call Michigan Works! at 1-800-285-WORKS (9675) or go to the NWLB website. For information about Oneupweb, its growth and services, visit OneUpWeb.com.
About Oneupweb
Oneupweb has been an innovator in online marketing for more than a decade, creating integrated online marketing plans that include natural search engine optimization, paid search marketing, podcast production, social media marketing, usability analysis, website conversion improvement, media placement, and blog marketing. An award-winning firm, Oneupweb was named a 2006 Michigan Top 50 Company to Watch and is the only three-time winner of the prestigious ClickZ Best Search Engine Marketing Vendor Award. CEO, Lisa Wehr, an Ernst & Young Entrepreneur of the Year, has been named to BtoB Magazine's Who's Who List four years and is recognized as a Leader & Innovator by Lawrence Technological University. The company publishes a blog entitled StraightUpSearch.com and produces One for the Money, an informative podcast series available on iTunes and OneUpWeb.com. Oneupweb is a privately held company located in Michigan. For more information on Oneupweb, please contact 231.256.9811 or visit OneUpWeb.com.
# # #