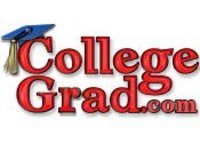 Most of our entry level management positions are not your typical 9 to 5 positions
State College, PA (PRWEB) August 9, 2007
CollegeGrad.com, the #1 Entry Level Job Site, today released the results of its survey on what employers want most in hiring new college grads. Which is more important to entry level employers – the college you graduated from? Your GPA? Or what you majored in? According to the survey results, the answer may surprise you.
The survey results indicate that 42% of employers surveyed ranked a student's major as the top priority for hiring consideration. This is up from 37% in 2006. Interviewing skills and a student's internships and experience, ranked second and third.
"College students shouldn't be worried about whether they attended the right college or maintained perfect grades," said Brian Krueger, President of CollegeGrad.com. "The results of this survey clearly show that these are not what most employers are looking at first."
What does it mean that employers first look at a candidate's major? Employers explain that in initial hiring consideration, they are first concerned with a set of necessary skills.
"We are looking for candidates that possess the technical and enabling skills required to be an effective client service delivery professional," said Blane Ruschak, National Director of Campus Recruiting for KPMG.
Also critical to employers is to find candidates passionate about their potential industry. Randy Goldberg, National Recruiting Director for Hyatt Hotels explains that finding job seekers excited about their future position occurs most often when the candidate's major matches their prospective field of employment.
"Most of our entry level management positions are not your typical 9 to 5 positions," said Goldberg, "so seeking out candidates with hospitality schooling and experience is a key ingredient to achieving a rewarding career with Hyatt."
Employers repeatedly state that in order for students to separate themselves from candidates with the same major, students must be able to relate past experiences to the current job opportunity in an interview setting. Also important is to demonstrate a range of transferable soft skills to complement the skills associated with their major.
Krueger points out that "If a candidate is comfortable not only gathering and analyzing technical data, but also effectively communicating the results in presentations, lectures, and one-on-one, this is much more valuable to a prospective employer than those who can only crunch the numbers. And those who can demonstrate this ability in an interview will stand out from among their peers."
Employers seeking candidates with less technical majors also point to versatility as an important professional skill. "We are looking for candidates to be in a continuous learning mode, have a positive attitude and demonstrate a global perspective in their thinking and actions," said Ruschak.
In addition to Ruschak's list of top soft skills for KPMG, other employers would also include the importance of communication skills, dedication, integrity, enthusiasm, creativity and adaptability. According to Vicki Decker, Director of Career Services for Winona State University, "These skills result in successful candidates and are not necessarily tied to any given major." Additionally, they can all be summed up in one word: passion.
Passion about the opportunity is important to employers because it cannot be taught or faked. When employers recognize that a student's enthusiasm and excitement about the job is genuine, that student will most often get the job.
To demonstrate enthusiasm during the interview, Krueger advises providing examples of how passion has had a positive impact on results. "If you can show an employer in your words, actions and past behaviors that you have true passion for achieving excellence, you can and will be chosen over the superstar."
The information was gathered while compiling the list of more than 500 Top Entry Level Employers for 2007. Employers were asked to rank criteria in order of importance for hiring consideration. The full survey is available at: Top Employers.
Following are the overall survey results:
#1 - The student's major (42%)
#2 - The student's interviewing skills (25%)
#3 - The student's internship/experience (16%)
#4 - Other miscellaneous qualifications (10%)
#5 - The student's computer skills (3%)
#6 - The student's personal appearance (2%)
#7 - The student's GPA (1%)
#8 - The college the student graduated from (1%)
About CollegeGrad.com:
CollegeGrad.com is the #1 entry level job site on the Internet and is the leader in the field of entry level job search. Established in 1995, CollegeGrad.com has been conducting the Top Entry Level Employers Survey since 1997.
Contact: Heidi Hanisko
Phone: 262-375-6700
Brian Krueger, President and Founder of CollegeGrad.com, is available for further interviews with national media on topics related to Internet job search and entry level college student hiring trends. Contact Heidi Hanisko to obtain contact information.
Additional employer and career center quotes for this story can be accessed at http://www.CollegeGrad.com/press.
This press release was distributed through eMediawire by Human Resources Marketer (HR Marketer: http://www.HRmarketer.com) on behalf of the company listed above.
###