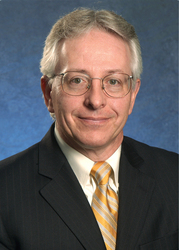 Princeton, NJ (PRWEB) August 9, 2007
According to two recent surveys, ExpertPlan is rapidly becoming one of the most dynamic and fastest-growing companies in the retirement recordkeeping industry. The company, a leading provider of private-label recordkeeping solutions, has made Top Ten lists developed by both 401kExchange and PLANSPONSOR this summer.
First, in PLANSPONSOR magazine's June 2007 annual survey of retirement plan recordkeepers, ExpertPlan's growth in 2006 placed the company in ninth position (it was unlisted the previous year) with an increase in recordkeeping assets of over 41.4 percent over the previous year. ExpertPlan's exceptional growth continued to accelerate through the first half of 2007 as the company increased the number of total plans by 29.3 percent with a corresponding 22.5% increase in assets under administration.
Then, on August 3, 401kExchange, a leading resource of business development, market intelligence and due diligence services for the 401(k) industry, announced its Mid-Year Provider Ratings in which ExpertPlan placed first in the micro market in terms of overall client satisfaction.
"ExpertPlan's exceptional growth is a direct result of our continued focus on and commitment to service delivery," said Julian Onorato, CEO of ExpertPlan. "We are proud to have earned the trust of our clients in what continues to be a very competitive marketplace."
ExpertPlan will host its fifth annual "Partnering for Success" conference September 16-18 in St. Augustine, FL.
About ExpertPlan
ExpertPlan Inc., headquartered outside of Princeton, NJ, is the premier provider of private-labeled recordkeeping solutions to asset management firms, TPAs, RIAs, broker dealers, insurance companies, CPAs, payroll companies and banks that serve 401(k) and other defined contribution plans. The firm's scalable recordkeeping solution can be customized to fully integrate with a client's business and distribution models. For more information about ExpertPlan, visit http://www.expertplan.com
###