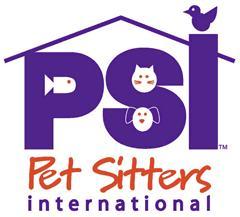 Pet owners are often caught off guard when the weather stays hot for extended periods of time
King, NC (PRWEB) August 10, 2007
Debilitating, dangerous heat continues for parts of the Plains, Midwest and southern U.S. Ellen Price, academic manager for Pet Sitters International, the world's largest educational association for professional pet sitters, encourages pet owners to consider a few preventative measures to protect pets as temperatures continue to climb.
"Pet owners are often caught off guard when the weather stays hot for extended periods of time," Price said. "People just want relief from the heat and, while they mean well, they don't often consider what can happen if they aren't paying close attention to their animal's care. Pets can easily suffer from heat stroke which is why the topic is heavily addressed in our accreditation program for professional pet sitters."
Price, who designed the organization's educational program for professional pet sitters, offers the following advice for pet owners:
-Don't let any dog hang his head out of a moving car or truck window. Bugs, small pebbles and other debris can injure his eyes, nose and ears and he is also at risk of jumping out of the vehicle. Closing automatic car windows while a dog is hanging his head out can cause serious injury or death.
-Take caution with open windows and fire escapes. Many well-intended pet owners leave windows open during hot weather to help create better ventilation and cross-breezes. It is important to secure window screens or safety bars in any windows left open as many companion animals fall out of windows and fire-escapes every year.
-Companion animal theft is a common occurrence and the number of pets that are stolen from backyards and unlocked vehicles increases dramatically in warm weather. Keep a close watch on your pets as much as is possible and practical.
-Every year, pets accidentally drown in backyard swimming pools when left unattended. Keep fenced-in pools locked securely when not in use, and keep companion animals from unenclosed and unoccupied swimming pools.
-Take time to learn about the ways to prevent heat stroke in your pets, as well as the symptoms and treatments.
Information on heat stroke prevention and actions for survival are located on the PSI Web site. The organization also offers a national pet sitter locator for pet owners who are looking for professional in-home pet care in their area.
About Pet Sitters International
Established in 1994, Pet Sitters International is the world's largest educational association for professional pet sitters, representing more than 7,700 independent professional pet-sitting businesses in the United States, Canada and abroad. PSI's membership consists of trusted pet professionals serving an average of 126 clients each and performing an estimated 8 million pet-sitting engagements per year. It is the only organization offering an in-depth accreditation program tailored exclusively for pet sitters. PSI's pet-sitter locator at petsit.com is one of the most frequently used and highly trusted resources available to pet owners.
# # #