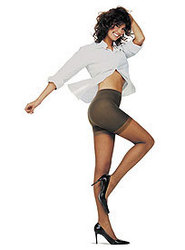 Brooklyn, NY (PRWEB) August 10, 2007
Enzo Pinelli's vision was simple: create a line of legwear and shapewear that combines tangible luxuries with health and beauty benefits that go deeper than the naked eye can see. Thus, the revolutionary line Solidea was born.
Pinelli began his career in the early 1970's working for one of the world's leading companies in the production of circular machinery for weaving stockings. Pinelli started his own legwear company in Northern Italy in 1976. Enzo Pinelli remains the Chairman and Chief Executive Officer, overseeing the design direction and expansion of the Solidea brand. Pinelli's wife Christina and his sons, Luca and Michele, are also executives for the company, making it a true family affair.
Designed for men and women, Solidea combines style with smarts. The MicroMassage collection creates a toned and smooth appearance. Solidea's legwear collection is ideal for women on the go who need energizing support. Solidea's Anti-Cellulite pantyhose and shorts are the only styles that offer "medical grade" compression, which is the strongest available on the market. With many styles to choose from, Solidea is designed to make women feel good inside and out.
Enzo Pinelli continues to research, imagine and create through technology and science. The science behind his designs is now covered under several patents. Pinelli's dedication and attention to detail has made Solidea a strong yet chic brand that has forever changed the face of hosiery.
For more information on Solidea please visit http://www.solideausa.com or call 800-221-2520.
Solidea offers the finest imported Italian Pantyhose, Maternity Pantyhose and Shapewear designed by Enzo Pinelli. This revolutionary line improves leg health by increasing circulation, fighting fatigue, and reducing cellulite so legs are energized and healthy.
###