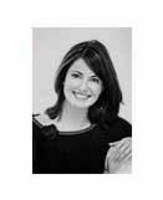 The Business Case for Corporate Social Responsibility Effectiveness: Going Beyond Notions of 'Good-Bad' to Increase Shareholder Value
San Francisco, CA (PRWEB) August 11, 2007
Interaction Associates announced that its Director of Corporate Social Responsibility Consulting and Services, Elad Levinson, will present with author Christine Arena on the topic of Corporate Social Responsibility Effectiveness in San Francisco.
"The Business Case for Corporate Social Responsibility Effectiveness: Going Beyond Notions of 'Good-Bad' to Increase Shareholder Value" will take place at the Northern California Chapter of the Association for Strategic Planning meeting, Thursday, September 20th, 2007, from 7:30 to 10:30 am at the City Club of San Francisco, 155 Sansome Street, 9th Floor, Bechtel Room, San Francisco, CA 94104.
The two experts will look at Corporate Social Responsibility as a branding advantage, a means of attracting conscious customers, and a way of complying with regulations . . . and demonstrate that none of these are particulary effective strategies.
They will examine CSR strategy as a matter of innovation, and show how it can be integrated into the regular process of Strategic Planning. And they will point to a key accelerator - collaboration -- that must be considered in designing or developing a strategic approach to CSR.
Attendees will:

Learn the 10 effectiveness triggers that reflect and drive CSR performance.
See how the vital link between collaboration, innovation, and success with corporate responsibility works at companies that profit from CSR strategy.
Discover a tool that can be used to measure collaborative capacity and capability when developing strategy for your clients.
Understand the benefits to your clients of demonstrating responsiveness so that your clients can enjoy the benefits of CSR strategy as a competitive advantage.
For more information or to attend, please email Stacy McCarthy smccarthy(at)sapiencegroup.net by September 18, 2007.
About the Presenters
Christine Arena is the host of Focus Earth TV, and the award-winning author of two books, Cause for Success: 10 Companies that Put Profits Second and Came in First (New World Library, November 2004), and The High-Purpose Company: The Truly Responsible (and Highly Profitable) Firms that are Changing Business Now (Collins, January 2007). Christine serves as a strategic partner to Interaction Associates, and sits on the advisory boards of green business ventures IdealBite.com and Re:Vision.
Elad Levinson, LCSW, is Director, Corporate Social Responsibility Consulting and Services for Interaction Associates. He has more than 35 years' experience in the fields of organizational development, learning and development, and human resources. Elad is a pioneer in the application of Hans Selye's Stress Theory to organizational behavior. Elad is the author of Managing Stress to Increase Productivity.
About Interaction Associates
Interaction Associates, Inc. is a leading global innovator in learning, leadership development, collaboration and performance improvement solutions for Fortune 1000 companies. The firm has offices in Cambridge, MA and San Francisco. For nearly 40 years, IA has helped clients focus on the people side of their business through leadership development, coaching, and performance improvement solutions.
This press release was distributed through eMediawire by Human Resources Marketer (HR Marketer: http://www.HRmarketer.com) on behalf of the company listed above.
###