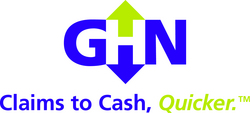 Unlike other vendors, ours is not a print-to-paper strategy for NPI compliance
Dallas, TX (PRWEB) August 14, 2007
GHN-Online, the healthcare industry's leading provider of real-time claims management and transaction processing solutions, announced today that nearly 100% of its 1300 Ambulatory Surgery Center (ASC) customers have successfully adopted the National Provider Identification (NPI) number. The NPI, mandated by the Health Insurance Portability and Accountability Act of 1996 (HIPAA), is a unique 10-digit, numeric identifier for healthcare providers and organizations considered entities under HIPAA. While the deadline for NPI-compliance was extended for many healthcare providers into 2008, GHN customers with few exceptions have been assigned NPIs as part of their HIPAA compliancy.
"NPI is part of the healthcare industry's evolution - specifically with regards to electronic commerce, consumerism, and claims reimbursement," explained Azadeh Farahmand, CEO of GHN-Online, "and all healthcare providers and clearinghouses as well as health plans will use the NPI in administrative and financial transactions under HIPAA." Failure to adopt an NPI will delay claims reimbursement and severely impact cash flow for healthcare providers. While it is in the best interests of healthcare providers to quickly adopt an NPI, according to Farahmand, "NPI compliance and integration of the number into all transaction systems isn't necessarily an easy process. Therefore, GHN created the NPI Crosswalk Contingency Program to facilitate NPI adoption for our customers.
"We're delighted to report that despite ever-increasing industry complexity and unavoidable confusion among other vendors, our Crosswalk program has successfully generated NPI compliance with nearly 100% of our ASC customers who have followed our program recommendations," continued Farahmand, "this compliance translates into simplified processes, reduced administrative overhead and uninterrupted claims reimbursement."
GHN Crosswalk Program Ensures NPI Compliance for Thousands of ASC Customers
"Unlike other vendors, ours is not a print-to-paper strategy for NPI compliance," said Farahmand, "we're Web-based and real-time, enabling customers to succeed in a modern healthcare system facilitating preadjudicated claims." To help customers generate NPI-compliant claims, GHN conducted extensive coding and testing to address the thousands of claims permutations resulting from NPI adoption. In addition to NPI compliancy, GHN-Online updated system interfaces for new CMS 1500 and UB04 medical claims forms, which were impacted by the NPI mandate. Successful NPI customer adoption rates were driven by the GHN NPI Crosswalk Contingency Program. Launched in early 2007 in preparation for spring 2007 deadlines, GHN's program instructed customers on how to obtain, implement, and test an NPI number. GHN then used NPI information to proactively test data with various payers before fully converting customers to NPI compliancy in advance of the NPI deadline. GHN provided coaching on all aspects of NPI adoption through ongoing outreach and communications program of alerts, webinars, workshops, and email campaigns.
Thousands of GHN ASC customers have become NPI-compliant without impacting claims adjudication including: Genesis Surgery Center and Lansing Surgery (Lansing, MI); Mountain View Surgery Center (Las Cruces, NM); Sahara Surgery Center (Las Vegas, NV); and Surgis (Nashville, TN). Mountain View Surgery Center, part of the Triad Hospital network, became HIPAA- and NPI-compliant with GHN-Online. "GHN was instrumental in effectively setting up NPIs for all of Triad's 17 facilities in 7 states," noted Ben Sodek, divisional director with Triad Hospital. "I'm a strong advocate for electronic claims processing and GHN has a solution architecture that facilitates instantaneous claims processing combined with nice reporting capabilities that tie it all together."
About GHN-Online, Inc.
GHN-Online, Inc., healthcare's leading provider of real-time claims management and end-to-end transaction processing solutions, delivered the industry's first Internet-based preadjudicated claims management tools. HIPAA-compliant and enterprise-class, GHN offers the simplest and fastest claims-to-cash solution, anywhere™. With an open architecture that easily integrates all stakeholders in the healthcare reimbursement model, GHN solutions drive a 100% claims acceptance rate. GHN's intuitive and format-agnostic capabilities enable instantaneous, complete and accurate electronic claims transactions for thousands of healthcare payers and providers throughout North America. Founded in 1999, GHN-Online is headquartered in Dallas, Texas. For further information contact info@ghnonline.com or call 214.696.5717. URL: http://www.ghnonline.com.
All product and service names mentioned are the trademarks of their respective companies.
###