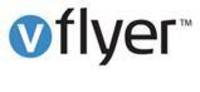 underscores the need for and value of the service we are delivering to our customers.
San Francisco, CA (PRWEB) August 13, 2007
vFlyer, the first comprehensive classified ad and content creation, management and submission platform, today announced that it has been selected by Inman News as the "Most Innovative Web Service of the Year." Held annually, Inman's Innovator Awards honor forward-thinking technologies, Web services, business models and innovators in online real estate, brokerage and media companies. vFlyer was recognized for excellence in providing home sellers, agents and brokers with the most comprehensive suite of online tools and services to quickly create and distribute eye-catching property listings across numerous, online leading marketplaces, as well as for continuously innovating and releasing new marketing tools for agents.
"vFlyer demonstrated excellence in technology innovation this year, which is why they earned an Inman Innovator Award," commented Bradley Inman, publisher, Inman News.
Since making its services available in October 2006, vFlyer has helped real estate professionals stay on top of the latest technology trends in real estate marketing:

Social Networks are becoming an important means to communicate with buyers and other agents. vFlyer offers portable content in the form of Flash and JavaScript widgets that can be easily embedded in social networks and, with a few mouse clicks, a professional-looking profile and an agent's active listings can be added to any social network profile.
Mash-ups are used to create composite presentations of relevant and related information often pulled from a number of different sources. vFlyer listings are actually mash-ups that pull together data, photos, videos, maps and other related information.
Mobile/SMS technology usage is sky-rocketing. vFlyer recently launched a set of services that allow sellers to better communicate with buyers and other agents while on-the-go, as well as enabling buyers to access mobile versions of the items or properties for sale.
Create Once, Post Everywhere reflects how important distribution is becoming. The pull and distraction of potential buyers is real and buyers are becoming more fragmented so it's critical to be in as many marketplaces as possible. vFlyer's syndication is a time- and cost-effective way to get that extended syndication effortlessly.
Blogs and Agent Websites continue to be effective tools to showcase active listings. vFlyer provides simple to use, cutting-edge tools to embed new listings.
Photo Enhancements are another way to make one's listings standout, and vFlyer offers its WatermarkPlus service that allows sellers to enhance and merchandize photos and then easily add them on their listings, without needing to buy expensive, complicated software to make these enhancements
Single Property Websites are becoming a focal point for the online marketing activities around a new house listing. vFlyer has dramatically simplified the process with its DomainPlus service, which lets sellers promptly create a single property micro-site in less than 5-minutes and then set up the associated domain (for example http://www.1240westmain.com), in another 2 minutes.
"vFlyer has been gaining significant traction within the real estate community, and we are honored to be recognized by an industry leader such as Inman," stated Aaron Sperling, vFlyer's co-founder and CEO. "This recognition as the "Most Innovative Web Service" underscores the need for and value of the service we are delivering to our customers."
About Inman News
Founded in 1983, Inman News supplies real estate editorial and customized industry reports and other content to many of the nation's premier print and Internet media companies, technology firms and real estate industry giants. More information can be found at http://www.inman.com.
About vFlyer
Based in San Francisco, California, vFlyer is the first comprehensive online classified ad and content creation, management and syndication platform. For sellers, vFlyer accelerates the time it takes to sell items and generate income faster by maximizing exposure to the ad or marketing campaign. Using vFlyer, sellers benefit through unprecedented time savings in the creation, quality, and distribution of any online classified ad. For the first time and with a click of a button, sellers can create professional, eye-catching classified ads to better promote the sale of any product or service. vFlyer has also raised the bar on the distribution of a seller's online ad with its "create once and post everywhere" capabilities coupled with widget, SMS and mobile and RSS-based distribution to relevant blogs, websites and classified ad marketplaces such as Google Base, Oodle, Vast, eBay and Trulia. For more information, please visit http://www.vflyer.com.
###