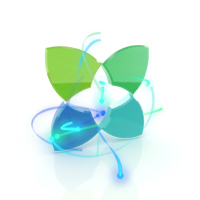 Let me put it this way
Huron, Ohio (PRWEB) August 13, 2007
(sxp) SocialXperience has created a single point where users can get their social networking news directly from the source. Most web 2.0 companies have blogs of their own, but SocialXperience.com aims to centralize this direct communication between the management of these companies and the potential users of their services.
"Let me put it this way," said Todd Palmer, President and Founder of Social Media, Ltd., "If you are in the restaurant business, you aren't going to create signs that advertise all of the remodeling you've just completed and hang them in your restaurant. You're going to put these advertisements in places where they will attract new people to your business, which means somewhere outside of your own property. I'm trying to give web 2.0 companies a place to write about themselves that will attract new viewers to their websites, since the only people who currently have access to their blogs are already at their sites."
(sxp) SocialXperience has extended an invitation to many leaders of the web 2.0 industry to contribute content to its blog, and many, such as Ustream.tv, Revver, and JuiceCaster have accepted. "I am really excited to be able to provide this direct media outlet to such quality companies, and I plan on working to build the list of SocialXperience partners to include many of the top names in the space," said Todd. "I think that once the partners begin to post and there is some excitement around the SocialXperience concept, many more companies will be interested in signing up."
There are many blogs that provide social networking and web 2.0 news from a few authors looking at the industry from the outside, but (sxp) SocialXperience wants to twist that model by having the companies tell you their version of the story. One other format that SocialXperience wants to differentiate itself from is the web 2.0 directory that has become quite popular as a quick way to not only discover new websites, but also as an outlet for companies to complete a quick profile form and be added to the list. "I want the SXP blog to be much more real, more personal, with the partners contributing not just their slogan and a stock paragraph, but their actual thoughts on whether the iPhone is taking us in the right direction, or if the wireless network operators are going to be revolted against, for example." Those were just two of the recent post topics from the team at Wadja, a mobile social networking company located in Athens, Greece.
"My hope is that getting such a talented group of social networking industry leaders together to edit one blog will create not just content advertising their respective sites, but also posts and comments discussing their views of the social networking, video, or mobile industry and what trends we may see in the future," said Todd.
Like most blogs, the success of SocialXperience.com will depend mainly on the quality of the content that it provides. Todd is confident in what his site will offer, saying, "I believe that visitors will be interested in what these insiders have to say, which will allow SocialXperience to build an audience and at the same time greatly benefit the companies that choose to participate by increasing the awareness of their brands." He also promises that he has a long list of features that will be added over time to make the site a more complete and useful web news experience, but his main focus will remain on building a quality list of contributing partners because once again, content trumps style when it comes to blogs.
The design of SXP.com, with its customizable, multiple widget user interface is somewhat reminiscent of other personalized start pages such as yourminis, Netvibes, and Pageflakes, allowing it to be more than just another web 2.0 blog. SocialXperience.com is a centralized web 2.0 news source that also allows you to stay informed and connected by utilizing its custom widgets, for things like blog feeds, news, and web search, to add content to your (sxp) page.
About Social Media, Ltd.:
Social Media, Ltd. was formed in 2007 to fund and manage SocialXperience.com. Please visit http://www.SXP.com for more information.
Contact:
Todd Palmer, President / Founder
Social Media, Ltd.
419-366-2346
http://www.SocialXperience.com
###