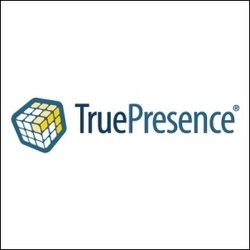 Today is an extremely exciting day, not simply because we completed an agreement with NaviSite for the sale of Alabanza, LLC and Hosting Ventures, but also because it provides a fresh start for my team and me to focus on helping TruePresence and Baltimore Technology Park reach their potential
Baltimore (PRWEB) August 13, 2007
For more than a decade, Tom Cunningham has been an Internet trailblazer and successful entrepreneur, with an uncanny ability to spot growth trends early. In 1995, when most office workers were just discovering email, Cunningham coined the term "Automated Hosting" and founded Alabanza, a business with a core competency in web hosting automation systems.
He has gone on to create five successful companies under the Alabanza umbrella, Alabanza, LLC, focusing on web hosting; Bulk Register, one of the world's leading B2B domain name registrars (sold to Demand Media in 2006); Hosting Ventures, a shared web hosting company; TruePresence, a national Internet marketing firm; and Baltimore Technology Park, a 30,000 square foot state-of-the-art colocation data center.
Today, publicly-traded NaviSite, Inc. (NASDAQ: NAVI) announced the acquisition of the Alabanza, LLC and Hosting Ventures web hosting businesses. The sale provides an influx of new capital to the parent company formerly named Alabanza Corporation, allowing Cunningham and his management team to focus on TruePresence and Baltimore Technology Park, both in an exciting growth phase.
"Today is an extremely exciting day, not simply because we completed an agreement with NaviSite for the sale of Alabanza, LLC and Hosting Ventures, but also because it provides a fresh start for my team and me to focus on helping TruePresence and Baltimore Technology Park reach their potential," Cunningham said. "I am a firm believer in the power and growth potential of Internet marketing, and believe that TruePresence is perfectly situated to ride the wave. Incredibly robust demand for colocation space in Baltimore has allowed us to sell out our initial build-out at Baltimore Technology Park, which is perfectly timed for our 10,000 square foot, $4 million expansion which will come online in the next two weeks."
As Cunningham's entrepreneurial interests have taken him from hosting, to domain registration, to Internet marketing, he believes TruePresence is ideally positioned for success. The firm has grown to 18 franchise owners in 2007 in markets up and down the East Coast, south to Florida and west to Denver. TruePresence clients receive the personal service and attention of a local representative, backed by the creative talent and fulfillment of a sophisticated national agency.
Key services include website design and development, search marketing, email marketing, and online advertising. A recent report from PQ Media predicted that Internet ad spending would overtake all other media by 2011.
About TruePresence
TruePresence is a national Internet marketing firm dedicated to helping businesses of all types and sizes find, get, and keep customers. The company's unique franchise approach lets clients work strategically with a local consultant, while a national team of web design, development, and online marketing experts manages the fulfillment of each client solution. Headquartered in Baltimore, Maryland, TruePresence currently has 18 franchise offices operating across the country and is actively expanding to new markets. For more information, visit http://www.truepresence.com.
About Baltimore Technology Park (BTP)
BTP is a 30,000-square-foot, purpose-built facility that provides the highest level of security and redundancy for businesses of all types and sizes who require reliable data center services. BTP's corporate headquarters are located at 10 East Baltimore Street, Suite 1000, Baltimore, Maryland 21202. For more information, send email to sales@baltimoretechnologypark.com, call 1-877-293-5615 or 410-500-4050, or visit us on the Web at http://www.baltimoretechnologypark.com.
Media Contacts
Greg Abel
Abel Communications for TruePresence
(410) 466-2210
greg(@)abelcommunications.net
Kent Streeb
Kaya Communications for Baltimore Technology Park
kent(@)kayacommunications.com
P: 530.908.9225
###