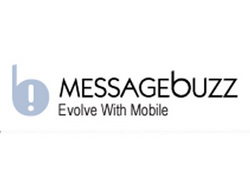 This approach to building a shopping experience that builds loyalty to channels, services and brands sets Moosejaw apart
St. Louis, MO (PRWEB) August 15, 2007
Moosejaw Mountaineering, the audacious outdoor gear and apparel retailer is again going where few retailers have dared to go before: offering customers the option to communicate with customer service via their mobile phone. Moosejaw already had a fully functional and successful call/service center but brought it up another notch by adding the mobile channel. Mobile order tracking and interactivity after the sale is one component of a larger commitment at Moosejaw Mountaineering that allows shoppers to browse, compare prices and purchase, and then track the order from their mobile phone or hand-held device.
Moosejaw is a leader in navigating a marketplace that is increasingly complex and competitive. Innovations like integrating text messaging with customer service is one more way Moosejaw is creating an enjoyable shopping experience and building customer loyalty and interaction.
Moosejaw founder and CEO Robert Wolfe made a commitment to be the first retailer to form bonds with customers by communicating with them via their mobile phones: "Mobile marketing and communication is the perfect way for us to target, reach, and interact with our customers. Mobile devices and text are the preferred form of communication for most of our customers and Moosejaw is using it to interact with our customer base on an individual and personal level."
"This approach to building a shopping experience that builds loyalty to channels, services and brands sets Moosejaw apart," said Steven Kelley, CEO of MESSAGEbuzz. Moosejaw's integration of mobile options for customers includes the customer service process, engaging customers and collecting consumer's insights into their buying decision, marketing, and customer service. At the irreverent retailer, some of the insights Moosejaw collects from customers through their text message programs have little to do with the merchandise; but more with creating a satisfying and compelling shopping experience and building a community of consumers. For example, a recent text from Moosejaw asked customers: "Someone just told me I look like Ben Stiller, is that good?" More than two-thirds of the customers who received the message responded! It is campaigns like that which put the focus on the customer and encourage interactivity.
"This commitment by Moosejaw to connect with customers at every level of the retail experience is
turning shoppers into advocates - customers who will promote Moosejaw to others and think of them first for their apparel needs," said Kelley. "The fact that 20% of Moosejaw's customers opt-in for order tracking numbers to be sent to their phone was solidified. We were on the right track", added Kelley.
Associated Media Resource
1. Case Study: Love the Madness, http://www.messagebuzz.com/resources
2. MESSAGEbuzz Retail Services Overview: http://www.messagebuzz.com/retail
About MESSAGEbuzz.com
MESSAGEbuzz.com is providing its clients with mobile solutions that provide a competitive
advantage and increase sales with mobile tools that are easy to incorporate into your business.
For more information on how we can enable your customer service department to communicate
with your customers, staff or press via their mobile phones, please contact us on (888) 900-2899
About Moosejaw Mountaineering
Moosejaw was named a Top 50 Retailer by Internet Retailer in 2006.
Moosejaw Mountaineering, Inc. is one of the nation's leading outdoor adventure retailers, offering the finest
outdoor gear and apparel as well as some totally unnecessary nonsense guaranteed to make any day better. Based in Madison Heights, Mich., the company operates six retail locations in Michigan and Chicago, a mail order catalog and six websites, Moosejaw.com, theJaw.com, thaLowdown.com, Moosejawrewards.com, Adventurewatches.com, and CampMoosejaw.com.
###