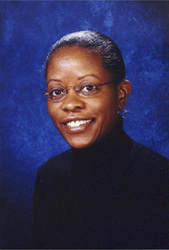 A Call to the Village
Atlanta, GA (PRWEB) August 16, 2007
Author and education consultant Wana Duhart announces her debut book, "A Call to the Village: Retooling Public Schools," scheduled for release in September 2007, and available for purchase via the publisher's website, http://www.rowmaneducation.com. "A Call to the Village" will stimulate dialogue across sectors, dispel myths that have prevented sectors from partnering, and offer practical examples for success.
"Wana Duhart is a refreshing new voice to the field of education reform and community revitalization," according to Dr. Robert Franklin, President of Morehouse College. "Her insights compel us to re-examine our national priorities and refocus energies and resources on renewing our villages and strengthening our democracy."
"A Call to the Village" is a viable option for engaging the various sectors in collaborative efforts toward public school transformation. As Ms. Duhart notes, her book "will help everyday people delineate, articulate, and synthesize their education priorities and concerns."
About Wana Duhart:
Wana Duhart is the author of "A Call to the Village: Retooling Public Schools" and Founder and CEO of Trahud Enterprises, an education consulting firm. She holds a BBA in Accounting with Honors from Southern Methodist University, MBA in Strategic Planning and Finance from The Wharton School of the University of Pennsylvania, Master of Divinity from Harvard University, and is a Certified Public Accountant. She resides in Atlanta, Georgia, U.S.A. For contact and additional information about Wana Duhart visit her website at http://www.trahud.com.
Contact:
Wana L. Duhart
Trahud Enterprises
142 Moreland Avenue, SE, Suite 201
Atlanta, GA 30316
Voice: (404) 375-9423
Fax: (404) 681 9014
###