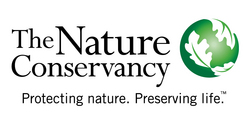 Most of the stories we hear about the environment are about how everything is going wrong and how humans are destroying everything around us. But this series is about hope
Arlington, VA (PRWEB) August 14, 2007
"If you could tell any story about people and the natural world, what would it be?"
That's what Jay Allison asked some of his favorite radio producers, and they went … all over.
Elizabeth Arnold went to the woods – with grizzly bears.
Dan Collison and Elizabeth Meister stalked coqui frogs in Hawaii.
The Kitchen Sisters went to the river's edge.
Barrett Golding jumped on his bike.
Scott Carrier walked with pilgrims around a mountain in Tibet.
Jonathan Goldstein packed a tent and went camping, reluctantly.
Sean Cole turned on his TV. Don't worry, it was nature TV.
And that's just a start.
"Stories from the Heart of the Land" -- released on August 15, 2007 -- is a 5-part series featuring intimate and eclectic personal narratives from all over the US and Canada, Mongolia, Australia, Mexico and the North Pole.
"We want listeners to come away with a sense of how people are shaped by landscapes and how we are shaping those landscapes, for better and worse," said Jay Allison, series host and curator. "The series won't sound like the usual media fare. You will hear that our connection to land is very much alive, often in surprising ways."
"The stories and emotions captured in this exquisite audio collection are as varied as the people who tell them," said Steve McCormick, president and CEO for The Nature Conservancy. "But all of them speak vividly to the powerful relationship that exists between each of us and the natural world."
"Most of the stories we hear about the environment are about how everything is going wrong and how humans are destroying everything around us. But this series is about hope," said Holley Darden, director of marketing programs for The Nature Conservancy. "We want to engage listeners through the ancient art of storytelling and reawaken their connection to place. There's no denying that people are the cause for the biggest threats to the environment -- but we are also the core of the solution."
"Stories from the Heart of the Land" is produced by Atlantic Public Media and curated by Jay Allison and Emily Botein.
Jay Allison is an independent broadcast journalist and producer whose work airs on NPR's news magazines, PRI's "This American Life" and ABC News' "Nightline." He is heard weekly on NPR as the curator and co-producer of "This I Believe." He has won most of the major industry awards, including the duPont-Columbia and five Peabodys.
Emily Botein is an independent radio producer based in New York, who helped launch PRI's "The Next Big Thing" and served as its senior producer. She has worked with a range of shows and institutions, including American Routes, the Australian Broadcasting Corporation, National Public Radio, Studio 360 and Weekend America.
In addition to the producers mentioned above, the series features contributions from Charles Bowden, Chris Brookes, Sean Cole, Ann Hepperman and Kara Oehler, Kelly McEvers, Bill McKibben, Jon Miller, Dean Olsher, Sandy Tolan and many others.
"Stories from the Heart of the Land" is proudly supported by The Nature Conservancy and Visa.
Check local listings or contact your public radio station to see when "Stories from the Heart of the Land" will be airing in your area. For producer interviews, photos, audio selections and more information, please visit http://www.nature.org/heart.
To audition the series, please visit http://www.prx.org/series/19007. Registration is free.
The Nature Conservancy is a leading conservation organization working around the world to protect ecologically important lands and waters for nature and people. To date, the Conservancy and its more than one million members have been responsible for the protection of more than 15 million acres in the United States and have helped preserve more than 102 million acres in Latin America, the Caribbean, Asia and the Pacific. Visit The Nature Conservancy on the Web at http://www.nature.org.
###