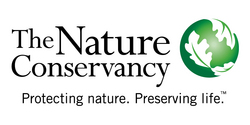 Priorities for Coastal and Marine Conservation in South America
Arlington, VA (PRWEB) August 15, 2007
The Nature Conservancy released an unprecedented study highlighting the top ten threats to marine conservation in South America. Citing over-fishing as the number one threat, compounded by intense development pressures and numerous environmental challenges, the report's authors found that the coastal waters off of South America could face permanent damage if sustainability and conservation issues are not addressed.
"Over-fishing in South American waters is wide spread. Demand for seafood both from domestic and foreign markets is driving economic activities in the region, and it could cause irreversible damage," said Dr. Anthony Chatwin, lead author of the report. "Unsustainable fishing practices not only wreak havoc on marine habitats, but they also undermine supply to markets which cause higher prices for consumers. This has happened with Chilean Sea bass, and will happen with other products if over-fishing is not addressed. We need to be more aware of where our seafood comes from and demand that fishing practices are sustainable," he added.
The report, "Priorities for Coastal and Marine Conservation in South America," was produced by Nature Conservancy oceanographer Dr. Anthony Chatwin, and represents the findings of over 300 experts from 85 different South American entities, including governmental agencies, academic institutions, and non-governmental organizations. This study is the first of its kind, and is expected to help South American governments resolve conservation challenges more effectively, given the limited resources at their disposal.
The coastal waters of South America are some of the most beautiful and species-rich areas in the world, but pressures on these habitats have skyrocketed in recent years to meet the needs of the continent's more than 380 million people – over half of whom live near the coastlines - and of the international seafood market. While the report highlights the top ten ocean threats unique to Brazil, Chile, Colombia, Ecuador, Peru and Venezuela, the top ten continental threats as ranked by the report's experts are:
1. Over-fishing
2. Pollution
3. Urban development
4. Resource extraction
5. Hydrocarbon industries
6. Aquaculture
7. Maritime transport
8. Tourism
9. Invasive species
10. Climate change
In addition to the "top ten" continental threats, the report also highlights specific, tangible threats to coastal communities and marine species in South America. For example:

The majority of sewage management systems pipe waste directly into the oceans, adding to offshore pollution and increasing health risks.
Chile and Peru's coastal waters (the least-protected marine area in South America) are home to the world's largest fishery where anchovies are processed into poultry feed. This fishery employs 6% of Peruvians and could drastically impact the country's economy if shut down -- much like California in the 1950's.
Over-fishing of anchovies in Peru is also affecting Humboldt penguins and guano birds that rely on the fish as a primary source of food.
The most threatened marine area, the Atlantic region of Brazil, is also the most populous zone in South America -- and development pressures are only continuing to rise.
Brazil's vast sugar cane plantations are causing increased erosion and an unnaturally high amount of sediments being carried off to sea -- where they then smother and kill coral reefs.
Sea turtle nesting and feeding grounds along Brazil's coasts are under intense coastal development pressure due to expansion of tourism, offshore oil/gas exploration and over-fishing.
In southern Chile, cold water corals (previously known to exist only at great depths) are threatened by the booming salmon aquaculture industry.
Environmental conditions considered optimal for shrimp aquaculture—temperature, salinity, and water availability—are the same optimal conditions for mangrove forests. Shrimp farming industries in Brazil, Colombia, and Ecuador are often situated near or illegally within mangrove forests and are causing vast destruction.
Despite these challenges, only 3.4% of South America's oceans are legally protected, and on the Pacific Ocean side, this number is only 0.5%. The report's authors recommended the establishment of protected areas to safeguard the continent's little known and highly diverse marine environments, from sandy Caribbean beaches of Colombia to temperate fjords of Chile.
"The report identifies 90 million acres of potential new coastal and marine protected areas around South America, and if created, this would more than double the amount of ocean and coastal lands that are currently protected," commented Chatwin. "A significant portion of the South American population depends on coastal and marine resources for their subsistence, but if the degradation of oceans continues, socioeconomic challenges such as poverty will only be exacerbated. Governments need to realize that investments in marine conservation and protected areas can and will benefit local economies and oceans."
The Nature Conservancy is working with South American governments to create new marine protected areas, systems of enforcement, and sustainable economic opportunities to ensure the health of the continent's oceans for future generations. Click here to learn more about what the Conservancy is doing to protect oceans around the world.
The Nature Conservancy is a leading conservation organization working around the world to protect ecologically important lands and waters for nature and people. To date, the Conservancy and its more than one million members have been responsible for the protection of more than 15 million acres in the United States and have helped preserve more than 102 million acres in Latin America, the Caribbean, Asia and the Pacific. Visit The Nature Conservancy on the Web at http://www.nature.org.
Contact:
Steve Ertel
703-841-2652
###