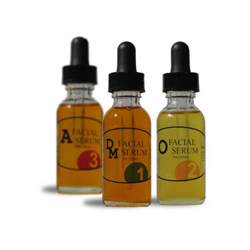 Never underestimate the power of nature.
Cotuit, MA (PRWEB) August 16, 2007
When it comes to organic skin care, Zosia Organics believes it's not just the products you use that matters, but how you use them. The Cape Cod-based company has found a way to combine pure organic ingredients with a unique application process to continually stimulate the skin. The company has created a facial serum series using all natural, nontoxic ingredients such as Tamanu oil, sea buckthorn oil and rosehip seed oil.
Each of the three serum lines addresses a specific condition, such as acne, oily skin or dry/mature skin. Each line consists of three serums, used in rotation every four months. This progression introduces new ingredients and different concentrations of primary ingredients. The technique provides an endless cycle of stimulation to the skin, and it is this stimulation that accelerates results.
"This is a turning point in the way people view the effectiveness of organic skin-care products, says Zosia Organics founder Tania Myers. "The industry has always focused on finding the better ingredient. Although that is important, we have completely missed the equal importance of the application process. This course of action gives better results, so the consumer is not tempted to resort to chemical ingredients."
Zosia Organics is a modern concept based on ancient wisdom. It develops professional products that are 100 percent toxin-free and cultivated with the highest quality ingredients. Myers has a passion for this industry in addition to her wealth of experience. She is a certified herbalist, licensed aesthetician, has run a top spa in California and provides spa consulting.
Although the products, which blend modern techniques with holistic remedies, do the work alone, it is the process that enhances the outcome.
"The next time you are looking for results and opt for a chemical-based product over a natural one, just remember it is not just what you use, but how you use it," Myers says. "Never underestimate the power of nature."
For additional information on these facial serums as well as other Zosia Organics products visit http://www.zosiaorganics.com.
About Zosia Organics:
Zosia Organics manufactures professional skin care products. The products are formulated with all natural, 100 percent toxin-free ingredients and incorporate certified organic sources when possible. The founder, Tania Myers, has had over 10 years of experience formulating organic products. She is a certified herbalist, licensed aesthetician, spa director and spa consultant.
###