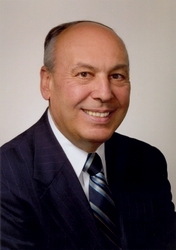 The issues associated with subprime mortgages are generating serious concerns from Main Street to Wall Street
Bryn Mawr, PA (PRWEB) August 16, 2007
Alfred A. DelliBovi, President of the Federal Home Loan Bank of New York, will share his economic insights with the public into the subprime mortgage crisis as part of "Subprime: Where is the Security?" at the Frank M. Engle Lecture from 1:30 p.m. to 3 p.m. in the La Grassa Auditorium at The American College's Bryn Mawr, Pa. campus on October, 3, 2007. For more information about the Engle Lecture visit http://www.TheAmericanCollege.edu/Engle
According to CNN, 2.4 million homeowners are in danger of losing their homes -- many because of bad subprime loans. In the worst case scenario, individuals defaulting on their subprime mortgages could lead to a weaker economy including reduced consumer spending, a significant credit crunch and worker layoffs.
"The issues associated with subprime mortgages are generating serious concerns from Main Street to Wall Street," noted Larry Barton, Ph.D., President and Chief Executive Officer of The American College. "This lecture is a unique opportunity for financial practitioners, real estate professionals and the public to hear directly from one of the nation's leading banking authorities on how this issue could affect them directly."
Subprime loans at $600 billion represent 20 percent of the $3 trillion mortgage market according to Inside Mortgage Finance.
DelliBovi was elected President of the Federal Home Loan Bank of New York in November 1992. As President, he serves as the Chief Executive Officer of an $85 billion wholesale bank serving commercial banks, credit unions, insurance companies, savings banks and thrifts. DelliBovi directs the Bank's overall operations to facilitate the extension of credit products and services to 300 neighborhood-based lenders in New Jersey, New York, Puerto Rico and the U.S. Virgin Islands.
He has earned national recognition as an authority on banking, the lending industry, housing, and public finance. Previously, DelliBovi served as Deputy Secretary of the U.S. Department of Housing and Urban Development, from 1989 until 1992. As Deputy Secretary, DelliBovi was the Chief Operating Officer of the Department. He was also the manager of Secretary Jack Kemp's transition which uncovered serious deficiencies in financial management and program integrity. To address this, DelliBovi organized and directed the team effort to implement changes required to overhaul the Department.
In May 1992, President Bush appointed DelliBovi Co-Chairman of the Presidential Task Force on Recovery in Los Angeles. He also served as a senior official at the U.S. Department of Transportation as part of the Reagan Administration and was elected to four terms in the New York State Assembly.
The Engle Lecture aims to stimulate objective study of the economic life of the United States in the global economy, with particular emphasis on the social and economic impact of private and public economic security mechanisms. The American College, the leader in financial services education, is proud to sponsor this lecture series now in its 30th year. Admission is free, but seating is limited. For reservations, contact Wendy Sutowski at 610.526.1204 or via e-mail.
The American College is dedicated to leadership in innovative training and development that helps financial services companies and their employees succeed. As a non-profit educational institution holding the highest level of academic accreditation, The College has served as a valued business partner to banks, brokerage firms, insurance companies and others for 80 years. The American College's faculty represents some of the financial services industry's foremost thought leaders. For more information, visit http://www.TheAmericanCollege.edu
# # #