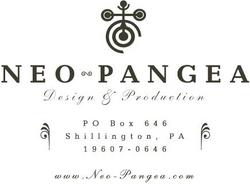 It seems like interactive agencies are obsessed with pushing the boundaries of Web design into sleek, fast-paced, futuristic-styled directions
Reading, Pennsylvania (PRWEB) August 20, 2007
With an impressive client list that ranges from Fortune 100 companies and leading advertising agencies to budding entrepreneurs and dedicated artisans, Neo-Pangea has become known throughout the industry for its innovative and effective Web designs. Recently Neo-Pangea took the opportunity to add a splash of classic flair to its own home on the Web.
Nobody really knows what Web sites were like in the Victorian Era (modems were sloooow). But the creative team at Neo-Pangea welcomed the challenge of taking their best guess at what those sites may have looked like. The result is a must-see example of how 19th-century style can blend with modern-day technology.
Upon entering the newly revamped neo-pangea.com, visitors are greeted with an impressive combination of visual and aural ingredients. The site touts Neo-Pangea's diverse talents in typography, video, motion graphics, and music and transports them back in time through the rolling hills of the company's historic Pennsylvania locale.
"It seems like interactive agencies are obsessed with pushing the boundaries of Web design into sleek, fast-paced, futuristic-styled directions," said Neo-Pangea's Creative Director Brett Bagenstose. "That's all very cool, but we feel like we had already been there with our previous design. We wanted to explore a new direction and break new ground. We wanted to take the hallmarks of style and craftsmanship from the Victorian Era and integrate them into a sophisticated Web site that surrounds the visitor in an enriched mood and atmosphere. It's our way of saying that while Neo-Pangea is very much looking to the future of emerging technologies, we use these tools to reinforce the brand, not just showcase the hip, new trend that everyone else is doing this month. Neo-Pangea maintains an old-fashioned dedication to design principles and quality."
For more information on Neo-Pangea, visit http://www.neo-pangea.com.
For a look at some of Neo-Pangea's most recent work, visit…

About Neo-Pangea:
"Neo-Pangea? I don't get it." That's OK, we get that a lot.
Remember in grade school science class when your teacher would talk about plate tectonics, continental drift, and whatnot? Well, the original landmass that contained all the continents was known as Pangea [pan-jee-uh] (or Pangaea) and Neo translates to 'new'.
Still with us?
Over a decade ago when we started this fiasco, we wanted a name that described a group of people with diverse talents coming together to create innovative experiences. Yeah, maybe in hindsight the old "bringing people together" thing is a little eccentric, but the business cards had already been printed.
Now we like to think the name encompasses the variety of mediums we've conquered; digital video and audio productions, web design, interactive experiences, and live multimedia performances. It brings together the Fortune 100 brands we've had successes with including Warner Brothers, Nike, Motorola, Fleet Bank, Comcast, Bose, GMAC, and Sony Pictures Classics. It unites the awards we've been fortunate to receive like the Macromedia Site of the Day, Addy, AXIEM, Philly Gold, Communicator, Cable Ace, as well as numerous film festival awards from around the globe.
So, to recap: Neo-Pangea is both eccentric and effective. We cultivate relationships and grow ideas to bring brands and audiences together. Maybe it is the perfect name for us.
###