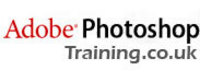 (PRWEB) August 20, 2007
Birmingham is set to become the UK hub for Adobe Photoshop Training thanks to a global deal signed today in the Jewellery Quarter.
Ajay Dhunna, Director of AdobePhotoshopTraining.co.uk secures a deal to bring Adobe Photoshop training to millions around the UK & worldwide. The deal, which will bring jobs to the region for http://www.adobephotoshoptraining.co.uk is a sign of the companies' powerful presence around the world as well as Adobe Photoshop's domination of the design software market.
Course Based Training (CBT) training is now rising at a rapid rate. It's a practice that has catapulted Adobe and it resellers into global training markets. This complete CBT based training phenomenon is set to increase further by 2008 and help businesses and individuals gain maximum knowledge from market ready software products. AdobePhotoshopTraining.co.uk are now capitalizing on good business practices and for the need to deliver these high quality training DVD's direct to your PC on a day-to-day basis. These will all coincide and work around Adobe's newly acquired acquition of "Macromedia dream weaver".
Other training DVD's include:

Dreamweaver Training
Flash Training
Photoshop CS2 Training
Elements Training
Illustrator Training
InDesign Training
Website Design Training
To find out more about Adobe Photoshop Training or any other training software please visit http://www.AdobePhotoshopTraining.co.uk or call +44 (0)121 248 2248.
###