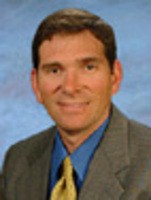 for buyers, it's a bountiful time.
Los Angeles, CA (PRWEB) August 18, 2007
CRI, a Recruitment Process Outsourcing (RPO) firm headquartered in Los Angeles, was again recognized by HRO Today magazine as one of the leading RPO firms in the United States. The magazine named CRI to its list of the country's top 13 RPO firms for a third consecutive year, based on the company's marquee programs and industry capabilities.
HRO Today bases the rankings on indexes created from provider and customer surveys. The ranking categories include; Breadth of Service, Program Size, and Quality of Service. CRI provides services to some of the most distinguished firms in financial services, homebuilding and IT.
"Potential RPO buyers are becoming more educated, which fortunately forces us all to continually improve our processes, people, and service levels," noted CRI's Chief Executive Officer Ladd Richland. "We are thrilled to be included in such an exclusive list which recognizes the top performing companies in a complex niche market."
CRI is a full-service RPO firm that utilizes a consultative approach aimed at designing, implementing and operating a proven hiring process while seamlessly integrating people, systems, experience and technology within each client's existing recruiting function.
Its comprehensive and customized suite of recruiting and staffing solutions can substantially increase the quality of hires – and can deploy those solutions on very short notice or ramp them up or down – as client's changing needs require.
HRO Today's editor Andy Teng notes that the RPO industry is experiencing "hyper growth," and that, "for buyers, it's a bountiful time." Buyers are seeing dramatic benefits from outsourced recruiting, including low cost-per-hire and deepened quality of candidates.
About CRI:
CRI (http://www.crihire.com) is a premier global Recruitment Process Outsourcing (RPO) service provider dedicated to helping Fortune 1000 and emerging growth companies build talent-driven organizations through identifying, hiring and retaining exemplary staff.
About HRO Today:
HRO Today is a leading publication for senior business leaders and decision-makers who recommend, specify, and buy HR outsourcing services for their corporate (Fortune 500 or large mid-market) and public sector (federal or state) organizations; and for senior corporate executives in HR outsourcing provider firms that supply services to organizations outsourcing HR-related functions. For more information, please visit our web site at http://www.hrotoday.com.
Media Contact:
Christopher Anders
Sales and Marketing
21250 Hawthorne Blvd., Suite 250
Torrance, CA 90503
P: (310) 792-7176
###