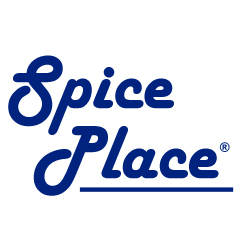 We choose December for the winners announcement because the prizes will arrive around Christmas time.
Keedysville, MD (PRWEB) August 19, 2007
Sharon Schroebel, Vice President of Sales and Marketing of Spice Place, announces a new member contest for their cooking forum. The contest began on August 2nd 2007 and continues until November 30, 2007. Winners will be chosen based on the number of new members that enroll in the cooking forum, get others to join, participate and referencing them as a referrer. Winners will be chosen on December 5, 2007. "We choose December for the winners announcement because the prizes will arrive around Christmas time."
A forum is an online discussion group where people with similar interests can interact, share and exchange ideas. Forums' function when members of a forum post messages known as 'threads' that are about a particular topic and other members respond asking questions or providing answers.
"Our Cooking Forum is a great way for folks to share their cooking skills with others. The forum already offers a broad talented group of cooking enthusiasts and we thought that offering a new member contest would add some fun and challenge to the community. We have some nice prizes including a top quality Kitchen-Aid stand mixer," said Sharon.
"Whether you are looking for a recipe, want to know how to buy a quality frying pan or how to purchase quality peaches, there is someone at our forum with knowledge that can help." continued Sharon. "It simply amazes me how helpful and knowledgeable our friends in the forum are about cooking. Plus it's well moderated so the topics are relevant to cooking."
The Spice Place Cooking Forum offers many features including the option to be notified when another member answers a question you ask, or replies to a message you wrote so you don't necessarily need to monitor the forum for answers. Members can also add polls to messages so that others can share their opinions in a graphical manner that's easily understood.
The Cooking Forum has been operating since 2004 and has a number of dedicated supporting members that help with its operation. "Folks love to cook and share their favorite recipes. That's what we're about," says Sharon.
Complete rules of the contest can be found on the Cooking Forum at Spice Place.
About Spice Place:
Spice Place is a leading online supplier of McCormick, Tones, and Durkee herbs, spices and seasonings in professional chef size containers. They carry over 560 different gourmet food products including coffees, teas, kitchenware, and other cooking supplies.
The company focuses on providing quality gourmet foods in professional chef sized containers to professional cooks, chefs and home cooks. Spice Place ships primarily to customers located in the United States, and Canada. The companies website http://www.spiceplace.com also hosts a growing cooking community in it's cooking forum, and offers a variety of easy to make, and savory recipes in it's cooking blog.
###