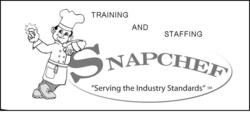 The demand in our state for entry-level skilled workers for the restaurant and hospitality industry is extremely high and graduates from these course with strong employability skills will find ample opportunity for careers in New Hampshire
Manchester, NH (PRWEB) August 21, 2007
With the strong support of Governor John Lynch, the New Hampshire Workforce Opportunity Council has announced funding for two new tuition-free Culinary Arts Pilot Programs starting September 4th, 2007 and offered in Manchester creating opportunities for the unemployed or dislocated workers over the age of 18 years.
Based on a successful pilot called Workplace Doorway developed and launched by Snapchef in Massachusetts, Manchester based Workforce Training Resources LLC has worked to adapt and apply the program to the specific realities of New Hampshire. The program provides an eight week-intensive course covering all skills for entry-level employees in the restaurant and food services industry including the national SERVSAFE (Sanitation) and TIPS Certification (Safe Alcohol Service) and other essential trainings, all the gold standard in the robust food & beverage industry.
The courses which require a minimum commitment of six-hours each day with a strong work-based learning component. "Earn and Learn" is the cornerstone of their concept. Snapchef will run the program in partnership with Workforce Training Resources LLC. Snapchef has years of success in providing supplementary staffing the biggest and the best in the food service industry including convention centers, first class hotels and food service contractors. Snapchef will leverage its connections to get jobs for the students. Students will also get support from a number of Manchester and New Hampshire employers that have already expressed a willingness to work with the program and hire graduates.
The first course commences on September 4th and the courses have no cost for participants. "These programs offer a unique opportunities for New Hampshire and Manchester residents that are out of work or require new skills in a high demand industry", said Workforce Opportunity Council, President, Michael Power. "The demand in our state for entry-level skilled workers for the restaurant and hospitality industry is extremely high and graduates from these course with strong employability skills will find ample opportunity for careers in New Hampshire".
The second course, planned to commence in January 2008 is planned to include additional skills in restaurant and food services franchise management focusing on the substantial career opportunities and strong demand for entry level employees sought by employers in this field. About 25 applicants will be selected for each course based on their commitment to complete the program and seek employment in the restaurant or food service industry.
The courses will be initially based in Manchester and are being provided with the support of the Manchester Housing and Redevelopment Authority. Based on positive course outcomes, the program coordinators, Workforce Training Resources plan to expand the courses throughout New Hampshire.
Applicants need to contact Chief Instructor, Chef Todd at (603) 867-3267 or by email at todd(at)snapchef.com for further information. More information can be obtained at weekly information session for applicants held each Tuesday and Thursday morning at the Manchester Housing and Redevelopment Authority's Bishop O'niel Center (call (603) 867-3267).
Press Information Contacts:
Patrick van Rooyen, CEO, Workforce Training Resources, (603) 836 4403 or pvr(at)wtrnh.com
http://www.wtrnh.com
http://www.snapchef.com
Workforce Opportunity Council
Michael Power
President
###