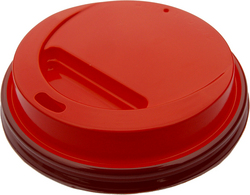 This latest recognition reflects our innovative new technology, built on a simple concept that has a global appeal resulting in a flood of enquiries from all the major markets of the world
San Francisco, CA (PRWEB) August 21, 2007
Smart Lid Systems, the firm behind the disposable color changing coffee lid, has been named by Business 2.0 Magazine as one of "the best business ideas in the world". The annual list published by Business 2.0 Magazine showcases 29 global business ideas set to take the mainstream consumer market by storm.
"This latest recognition reflects our innovative new technology, built on a simple concept that has a global appeal resulting in a flood of enquiries from all the major markets of the world," said Nick Bayss, Managing Director of Smart Lid Systems.
Mr Bayss added: "We are working with our global manufacturer, Thermo International, with the intent to create key distribution alliances across USA and Europe to establish our lid as an industry standard."
The innovative lid alerts consumers their coffee/tea may be too hot by changing from a dark coffee bean color to a bright red when the lid is applied. More importantly, the lid visually indicates whether or not it is securely attached to the takeaway cup, placing coffee house owners and consumers at ease regarding the safety concerns of hot coffee spillages.
The Smart Lid uses color as its medium, eliminating any language barrier restrictions.
As the hot coffee cools the smart lid starts to revert back to the brown color, telling the consumers that the coffee is ready to drink.
The company has received two prestigious industry awards, a Silver Dupont Innovation Award and a QSR / FPI Packaging Award, and a finalist at Innovic, the largest technology awards in Australia.
Published in the August 2007 Business 2.0 Magazine which is owned by CNN and has a reputation as the leading publication as it relates to reporting on emerging technologies and their associated companies.
About Smart Lid Systems:
Smart Lid Systems is a Sydney based product development company specializing in ground-breaking smart plastics, with multiple patents granted and pending worldwide, uses food-contact compliant additives adhering to FDA guidelines, and is 100% recyclable. http://www.smartlidsystems.com
High resolution pictures available at our Media Resource page or call / email for a full product brief / more photos.
Contact Details:
Nick Bayss, Managing Director
Tel: +614 0348 5858
nbayss @ smartlidsystems.com
###