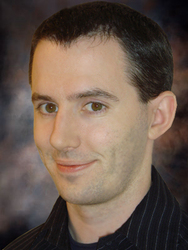 Yahoo is a great company, and I worked with some phenomenal people there,
Cupertino, California (PRWEB) August 21, 2007 -–
FunAdvice.com integrates questions, answers and photos in a unique experience that gives people a fun way to ask for advice, share information, and make friends. Jeremy and the FunAdvice team are on track to have their biggest month ever as more than one million people are expected to use the site over the next thirty days.
According to Quantcast.com & Compete.com, FunAdvice is the fastest growing question and answer site, growing faster than rival Yahoo Answers.
"Yahoo is a great company, and I worked with some phenomenal people there, " said Jeremy Goodrich, Co-Founder & Director of Marketing for FunAdvice as well as a former Yahoo employee. "However, FunAdvice is a unique experience, and with our redesign, we're in an incredible position."
People in the industry are taking notice of the rapid growth too. For the next month, FunAdvice.com will have Mandy Moore as featured Celebrity Advisor. FunAdvice Advisors help people by answering questions, and are showcased on the site under a special Advisors link.
"We've never had a celebrity to help answer people's questions on FunAdvice," said Jeremy Goodrich. "While Yahoo Answers has had many celebrities drop in to ask questions, we believe that it's a more enriching experience for people to have their questions answered."
FunAdvice is one of the oldest question and answer sites on the web, started in 2003 by Jeremy and two other founders. The free service offers people the ability to ask questions on any topic, categorized into twenty-two different categories. By entering interests, members can then see other people who are also interested in the same topics as well as view related photos and questions.
Unique to FunAdvice is their "one click" integration of member photos into their questions or answers. Once a member has uploaded a photo to their online account, they can easily add that photo to any future question or answer with one click.
For more information about the statistics referenced in this release, contact Jeremy Goodrich or visit http://www.funadvice.com.
About FunAdvice LLC
FunAdvice LLC owns and operates FunAdvice.com as well as FunAdvice India, China, and UK. The company was started by Jeremy Goodrich, Ericson Smith, and Widhadh Waheed. Jeremy Goodrich has been working in internet marketing for more than seven years, including lead roles at TrafficLeader, Did-it.com, InfoSearch Media, and Yahoo! Inc. As the Director of Marketing for FunAdvice LLC, Jeremy supervises and directs the team on the execution of their high growth marketing initiatives.
Contact:
Jeremy Goodrich, FunAdvice LLC, Director of Marketing
1-800-686-3065
http://www.funadvice.com/
###