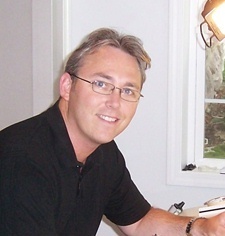 We're really excited to be representing Todd because he's one of the best home makeover experts around
Tampa, FL (PRWEB) August 21, 2007
Building on a slate of publicity clients that already includes doctors, lawyers and business executives, the publicity agency PressReleasePros.com has added a top home makeover expert as a publicity client.
Todd Hallett, a veteran home makeover expert, is being marketed to magazines, TV programs and radio shows that focus on creative home makeover and home improvement projects.
"We're really excited to be representing Todd because he's one of the best home makeover experts around," says Glenn Selig, the former award-winning news anchor/reporter who founded PressReleasePros.com, the publicity agency. "He is fresh talent who has expertise relating to home improvement projects and home makeover and it's time for the country to know him."
Selig left a successful 20 year career in TV news covering top stories and anchoring newscasts to form his own publicity agency in Tampa.
Based near Detroit, Mich., Hallett is launching the new web site PersonalHomeMakeover.com. He puts his experience to work for average Americans who want a custom designed home makeover at an exceptionally low price.
About PressReleasePros.com: PressReleasePros.com is the news publicity agency that writes and handles news distribution of press releases to media. The company also designs full custom publicity campaigns for clients who want massive news publicity.
Interview Requests: Glenn Selig and Todd Hallett are available for television, radio or newspaper interviews.
Contact:
Glenn Selig
info @ pressreleasepros.com
(813) 300-5454
http://www.pressreleasepros.com
###