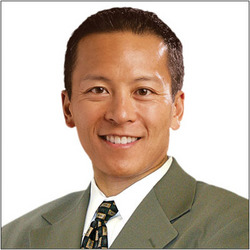 Melasma causes uneven, blotchy facial skin
Oak Park, Ill. (PRWEB) August 22, 2007
"Many Baby Boomers are investing in facelifts to restore their youthful facial contours," says Allan Parungao, MD, a board-certified plastic surgeon. "But reversing the effects of sun damage is just as important as getting rid of sagging skin if a patient wants to achieve a younger-looking complexion.
"It's not enough to lift and tighten the facial skin; the condition of the skin itself is essential," Dr. Parungao explains. "More often than not, it's a question of the skin's texture and how much sun damage has occurred.
"Often, a facelift patient will need skin treatments for hyperpigmentation such as IPL photofacials, microdermabrasion or Tri-Luma cream to restore the skin's youthful appearance," says Dr. Parungao, author of A Woman's Guide to Cosmetic Breast Surgery and Body Contouring (Addicus Books, 2006).
Hyperpigmentation: A telltale sign of older skin
Hyperpigmentation is the darkening of an area of skin caused by increased melanin, the substance that gives skin its color. This can be caused by sun damage, age spots, skin conditions such as melasma, medications or heredity.
"An IPL, or intense pulsed light, photofacial is a gentle, state-of-the-art approach to making your skin look younger and smoother," explains Certified Laser Technician Jacqueline Skiba. "This technique can help repair sun-damaged skin and treat enlarged pores, fine lines and wrinkles, age spots and rosacea, as well as dilated blood vessels. IPL photofacials are most effective on people with fair to medium complexions.
"Now, as fall approaches, is a good time to start thinking about IPL photofacials, as it is necessary to stay out of the sun for several weeks after a treatment," Skiba notes.
Microdermabrasion is another option for restoring younger-looking skin -- even for patients with sensitive skin. As Skiba explains, "Microdermabrasion gently buffs away the surface layer of the skin, refining the skin's texture and stimulating the production of new cells and collagen. This technique effectively treats acne scars, age spots, crow's feet and fine lines.
New prescription cream treats melasma
Melasma is a skin condition affecting an estimated 5-6 million American women. "Melasma causes uneven, blotchy facial skin," explains Dr. Parungao. "Up to three in every four women may develop melasma sometime during their lives. Among Baby Boomers, it often occurs in women taking hormone replacement therapy for menopause."
Melasma is more common in women with darker complexions, including Hispanic, Asian, Mediterranean, Indian and African-American women.
"There is no cure for melasma," says Dr. Parungao, "but a new prescription cream, Tri-Luma®, has just been approved by the FDA for treating this condition. Patients can see results in as little as four weeks."
Allan Parungao, MD, is an Oak Park, Illinois plastic surgeon board-certified by the American Board of Plastic Surgery. Visit his web site at http://www.parungao.com.
###