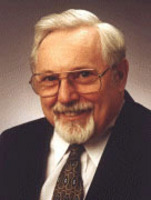 The Authority Summit is an amazing opportunity to learn directly from the people who are defining the leading-edge, bleeding-edge of internet marketing strategies today.
Orlando, FL (PRWEB) August 23, 2007
More than a dozen of the nation's leading internet marketing experts will meet in Las Vegas at the 2007 Authority Summit on September 8 and 9, 2007. During the Authority Summit, top strategists including Elsom Eldridge, Dave Lakhani, Michel and Sylvie Fortin, and Howie Schwartz, will share their secrets for mastering Web 2.0; drawing targeted media attention to internet based businesses; building online traffic; developing authority sites, and establishing yourself as the obvious expert in any niche you pursue.
Limited registration is open to the public for the two-day, sixteen-hour, intense learning sessions. Organizers for the event stress that what business people think they know today about internet marketing, e-commerce and online business building will be out of date by the time they get out of bed tomorrow morning. Using internet marketing tactics described as revolutionary, the speakers at the 2007 Authority Summit will present a specific profit process. The Authority Summit teaches businessmen and women, entrepreneurs and internet visionaries a precise, actionable plan designed to help them achieve long-term goals in the shortest time possible.
Jack Humphrey, CEO of the Authority Site Center says, "After the Authority Summit 2007, you will know more about marketing online with cutting-edge, underground, elite tactics than 99.9 percent of the rest of the web!"
Elsom Eldridge, EdM (Harvard University) CPC, CPMC, is a marketing consultant and the author of the business best-seller, How To Position Yourself as The Obvious Expert, a book he co-wrote with his son, Mark Eldridge. Known worldwide as the Consultant's Consultant, Elsom Eldridge has conducted thousands of seminars, boot camps and conventions, and written numerous books, including co-authoring The Consulting Encyclopedia with the late Howard Shenson and Maximum Success in the Consulting Business, co-authored with Dan Kennedy.
Elsom Eldridge, founder of the International Guild of Professional Consultants and Coaches, says, "The Authority Summit is an amazing opportunity to learn directly from the people who are defining the leading-edge, bleeding-edge of internet marketing strategies today." As the event's opening speaker, Elsom Eldridge will present a program titled, You --The Obvious Expert in Your Niche. According to Eldridge, "In today's competitive marketplace, it is not enough to be recognized as an expert in your field. You have to establish yourself as the foremost Obvious Expert at what you do."
Speakers scheduled for the 2007 Authority Summit are: Dave Lakhani, known as a Multipreneur and Business Acceleration Strategist; Michel and Sylvie Fortin, described as the secret weapons of some of the most successful internet marketers in the world; and Mike Filsaime, author, software developer, renowned speaker, and intensive marketer. Other distinguished speakers at the event include: Howie Schwartz, guru of Web 2.0; Rick Butts, entrepreneurial pioneer; David Bullock, the Million Dollar Man; Jack Humphrey, author of the Power Linking and Authority Black Book website promotion books; Mark Braunstein, founder of Vision Gate Portal; Mike Stewart, founder and president of Soundpages, Inc.; and Barbara Drazga, producer of the Bunnyslipper Business Bootcamp.
Some of the internet marketing and related topics scheduled for presentation at the Authority Summit are:

Web 2.0 Marketing Strategies the Gurus Know Nothing About
Authority Site Building Tactics No One is Teaching But Us
Bleeding-Edge Technology and Strategies in Marketing
Right-Here-Right-Now Publishing and Marketing Strategies
Genuine and Productive Networking with Elite Content Publishers from All Over the World
Anyone interested in attending is urged to visit the Authority Summit website and sign up today as registration is limited. Seminars will be held at the Tuscany Suites and Casino, 255 East Flamingo Road, Las Vegas, Nevada. Accommodations are available on site.
###