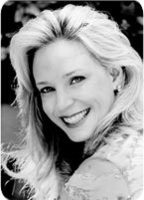 This fall over $18 billion will be spent on back-to-school items by families with school age children. That's about $563 per family, according to the National Retail Federation. Finding high quality items and saving money are at the top of the parents' back-to-school list for sure
Los Angeles, CA (PRWEB) August 23, 2007
Wonder which calculator or cell phone to get for your child? It's easy to get lost in the advertising maze of features and plans. Dr. Natalie Petouhoff, Dr Nat The Techno Cat, gives tech-weary parents a break. Dr. Nat, a former rocket scientist for Hughes Electronics and former Design Team Supervisor for ABC's American Inventor, uses her know-how for helping families understand what products are kid- and family-friendly.
Dr. Nat is the creator of the Pink Glove Report, a product review guide that looks for those consumer products that have it all: style and substance. For the Back-to-School set, Dr. Nat has a few recommendations and you can see the SMT and more information at Dr. Nat News:
Calculators: This year Texas Instruments is hot with a calculator that does more than add up the numbers. The TI-84 Plus Silver Edition graphing calculator can help your kids do better in math and on their SAT & ACT scores. The calculator is pre-loaded with prep questions to give kids an extra edge. Best of all, you don't have to be a geek to enjoy it as it comes in 14 cool colors -- including hot pink -- and can be accessorized with removable stickers.
Cameras: Between sports games, homecoming dances, and school plays, students will definitely want to capture those moments. This Z10 camera from Fujifilm is perfect for kids. Using the latest tech, it can detect up to 10 faces in one shot; and, you can 'beam' or transfer your photos from one device to another -- no chords, wires, nothing! And, it has a 'blog' feature to resize your photo and make it easy to upload to the web.
Cell Phones: M-Disney has the media that makes kids the envy of the playground set with the latest technology and features. For the kids, there are games, ringtones and more based upon Disney's huge hit High School Musical 2. Parents' permission is required for kids under 18.
Appliances for Mom: Moms know that back to school also means back to germs, colds and dirt. From old uniforms to dirty gym clothes, parents will want to check out Samsung's new front loader washing machine --- Using nano-sized silver ions, it kills 99% of bacteria to sanitize laundry, in cold water AND without bleach. It's energy saving- so you are washing the GREEN way, cost-efficient, and, best of all, your clothes and colors stay in great shape. Also, it has Vibration Reduction Technology that keeps the noise down! The colors are so pretty you'll almost want to put it in the family room…
"This fall over $18 billion will be spent on back-to-school items by families with school age children. That's about $563 per family, according to the National Retail Federation. Finding high quality items and saving money are at the top of the parents' back-to-school list for sure," states Dr. Nat, consumer product advocate.
To find the best values, families should check out http://www.shopping.com. It's an online comparison shopping site where shoppers can find, compare and buy millions of products from laptops, backpacks, tech gadgets and more.
Background: Dr. Nat is a blonde rocket scientist turned consumer product expert. She earned her Ph.D. in High Energy Particle Physics at UCLA, and as a product development engineer she innovated products for companies such as General Electric, General Motors and Hughes Electronics. The Pink Glove Test looks at five criteria on consumer electronics and other tools to make life easier for women and families. Dr. Nat makes the complicated technology simple for women to understand and implement. http://www.drnatthetechnocat.com
Media/PR Firms
For interviews -- or companies interested in product evaluations with Dr. Nat -- please contact her Los Angeles-based representative, Maureen O'Crean, at 310-379-9620.
###