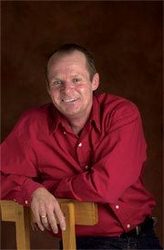 Your subconscious mind is like the hard drive on your computer, it often performs millions of functions in your body, even while you sleep
Los Angeles, CA (PRWEB) August 23, 2007
One of the world's leading and most respected clinical hypnotherapist and hypnosis trainers in Australia contends much of the pain suffered by cancer patients and people who suffered from depression and insomnia can be managed and treated with hypnosis.
"A medical study by Pharmaceutical Researcher Nathan Elliot, oncologists and other doctors found significant levels of insomnia, depression and pain in cancer patients had dropped noticeably after the use of hypnosis. 'The 2005 Quality of Life Study' revealed significant changes over a six-week period using mind-body healing CDs," said Australian Hypnotherapist Dr. Rick Collingwood, a pioneer in hypnotherapy, who plans to visit America in September with his first stop in Los Angeles and New York. "I want to show my unique hypnosis therapy skills that help cure everything from alcoholism to obesity."
One of the 350,000 CDs Dr. Collingwood sells entitled, "Mind Body Healing" is formatted to create positive healing connections and to bring your body into harmony with your subconscious mind, which regulates all of the healing mechanisms of the body. "Your subconscious mind is like the hard drive on your computer, it often performs millions of functions in your body, even while you sleep," he said.
For more than a decade Collingwood has assisted countless thousands of people in therapeutic hypnosis and is negotiating distribution outlets for upcoming DVDs that helps to motivate and build self esteem and or confidence.
Rick Collingwood is a professional hypnotist, author, counselor, public speaker, business motivator, and hypnosis trainer who practices and trains hypnosis at his Mind Motivations & The Australian Academy of Hypnosis clinics in Brisbane, Queensland, and Perth Western Australia. In 2006 Collingwood's Lose Weight Now! Hypnosis CD earned him a gold ARIA Award with annual sales of more than 45,000 units. This is believed to be the first Gold Record ever achieved by a hypnosis CD. Between January 2002 and July 2007 The Life Improvement Series Personal Hypnotherapy CDs sold more than 350,000 copies all over the world.
Collingwood has been successful with his hypnosis CDs, too. About 60 percent of his patients noticed a difference when they played the CDs encouraging them to lay off the food intake. They play the CDs 45 minutes a day, six days a week. "We also help manage pain many of our customers are cancer victims," said Collingwood. The Australian hypnotherapist has appeared on "ABC Good Morning America"; "A Current Affair", KTLA Morning News show; and numerous other radio and TV talk shows.
He is the principle of The Australian Academy of Hypnosis and has trained more than 700 therapists in the correct and effective use of his unique therapeutic hypnosis styles. "You can change your life while you sleep with my newly developed neurosonic frequency," explained Collingwood.
About Dr. Rick Collingwood Ph.D.
Australia's foremost Mind Clinician, Dr. Rick Collingwood, Ph. D. is acknowledged as Australia's leading clinical hypnotherapist and hypnosis trainer. He has attained many academic achievements and developed his own unique powerful hypnosis style, combining proven trance inducing frequency technology and hypnotic methods. Through his professional practice, national training programs, and hypnosis CDs, he has help thousands of people enjoy the benefits of deep relaxation and the power of the subconscious mind.
For more information about MIND MOTIVATIONS visit: http://www.mindmotivations.com.
For media interviews via phone or in studio or to schedule Dr. Collingwood on TV and Radio talk segments, please contact MAYO Communications at 818-340-5300 or 818-618-9229 or PR @ MayoCommunications.com or visit http://www.MayoCommunications.com.
###